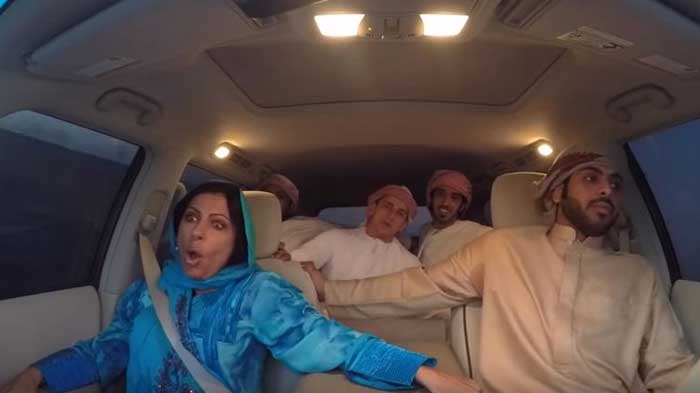 How To Scare Mom: Nissan Patrol Skiing Edition!
In case you have never heard of him so far (which I highly doubt unless the rock that you crawled under from has no internet) Vitaly Zdorovetskiy is a Russian-born YouTube personality, prankster, comedian, and actor that got famous for his YouTube channel VitalyzdTv. This guy is well known for his public-prank videos, which he uploads to his YouTube account. Since November 2015, his main channel videos have reached more than 1 billion views and more than 8.7 million subscribers.
Today we are riding with him in a video that he made to prank his mom, by showing her what Car Skiing is. The term basically explains tilting the car on two side wheels and driving it with by balancing on the two side wheels. The current record holder in this fine art is stunt driver Terry Grant, which was set by driving a Nissan Juke Nismo RS during the Goodwood hill climb.
Who better to enroll for this prank than one of the craziest drivers in Dubai Rashid Mubarak Alktbi , and yes he is one of the Arab guys that you see drifting at insane speeds in the desert with regular vehicles.
Click on the video and watch a Nissan Patrol ski, while Vitaly's mom screams at him, and make sure you watch it to the end to see her faint…
P.S. Is it just us, or does Vitaly's mom look kinda hot?