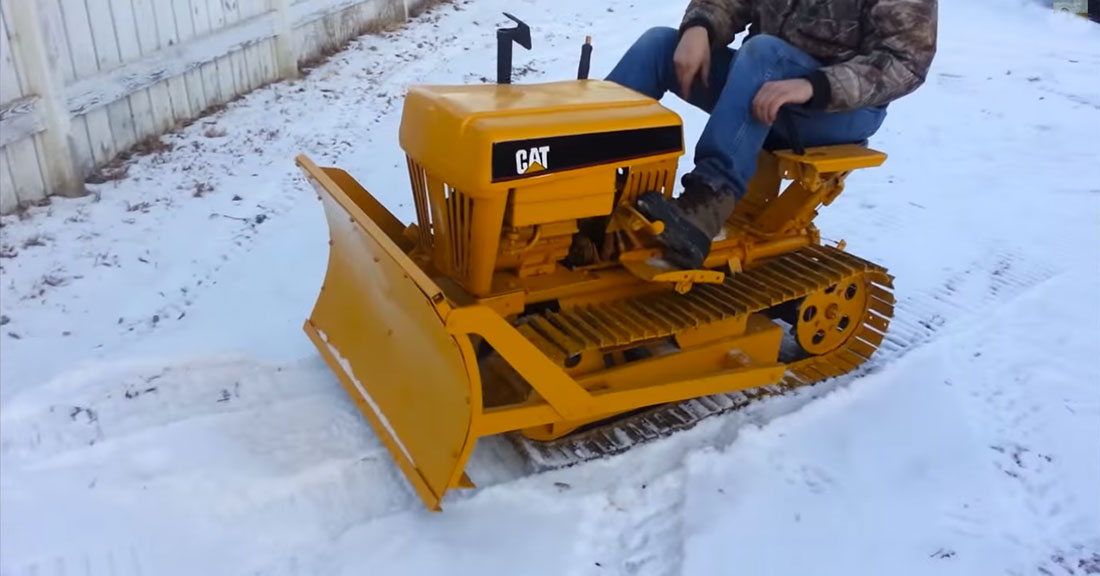 Man Builds Miniature CAT Dozer to Clear His Driveway of Snow!
Building something in your garage can sometimes be one of the most fulfilling and most rewarding feelings ever.
This guy has a lot to be proud of since from what we can see he build a CAT bulldozer from an old lawn tractor and turned it into a miniature snow plow. We have to explain that in this particular video he is not using it to plow snow yet only to test it out a little bit but it sure seems that it has what it takes in order for that driveway to be cleared.
Apparently, this little dozer has all the traction that is needs with those wide tracks and it looks like the controls are working perfectly so after this initial test he looks ready to take on the snow.
Watch this cool little dozer in action with the guy who made the whole thing possible, and even made it to one million YouTube views, congratulations Lane Hanson.