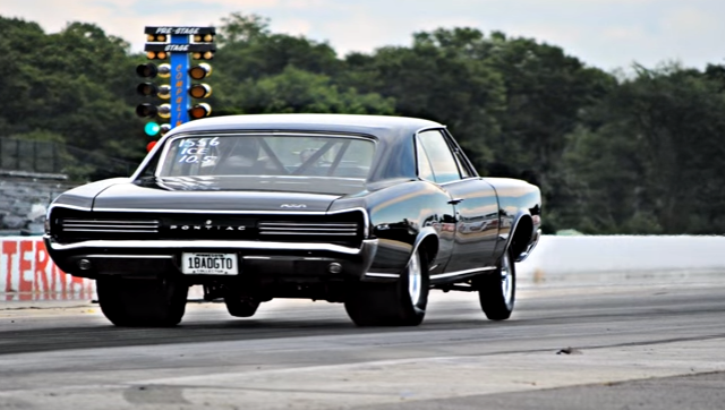 Mean 600hp Pro Street 1966 Pontiac GTO "1BadGTO"
"One Bad GTO" – Cruising, Dyno Testing & Drag Racing!
The GTO or aka the Goat is truly an American classic muscle car, that gained real world popularity when Vin Diesel finally raced his in the first edition of the movie Fast and Furious.
Don't get us wrong, car enthusiasts in the U.S. were well aware of the GTO and its iconic status but not all the other car fans in the world were quite aware of the potential of this amazing classic muscle car.
The GTO that we bring you today has a huge 572 cubic inch engine that is so powerful and well-tuned that it is capable of pumping out 600 horses to the wheels on regular pump gas, now that's amazing.
Named "One Bad GTO" this 1966 Pro Street machine is fitted with an astonishingly powerful loudmouth V8 that will scare most of the other cars into submission, by screaming at them alone.
Check out the video of some fun times with this extremely fun car.