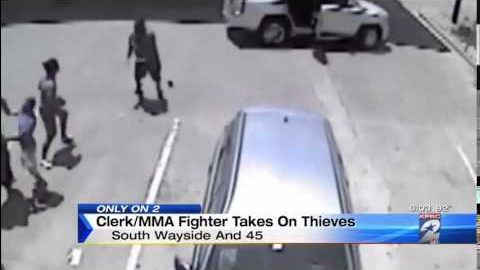 MMA Trained Gas Station Clerk Teaches Gangsters a Lesson!
A lone gas station employee coming back from the bank looked like an easy target to a group of criminals that day.
So they did what criminals do, they attacked him in order to rob him, but wait there is a twist.
Out of the store comes the colleague who guess what criminals, is a trained MMA fighter and this situation is an equivalent of stretching before his martial art, workout.
In a matter of seconds the criminals realized their mistake and begin their retreat but this guy is not letting them off that easy. The fighter just keeps handing out one punch knockouts and for the biggest guy gets most of them.
Watch and learn why you should really know your opponent in a street fight these days.