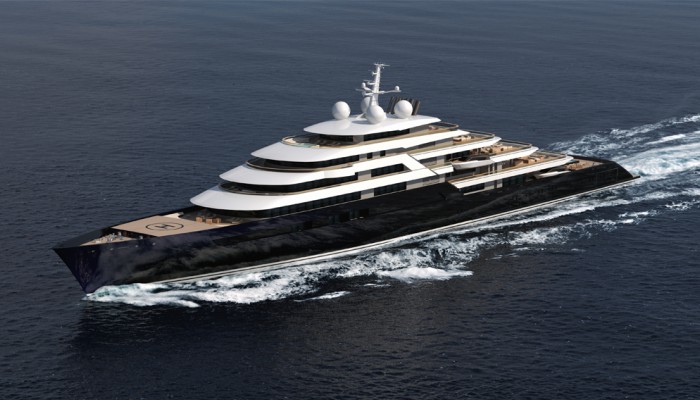 The designer of the world's largest yacht – Nauta Yachts, reveals a 541 foot Gigayacht!
Nauta Yachts is the design firm that made the largest yacht in the world, the 590 foot Azzam – has unveiled its latest project – a seven deck, 541 foot gigayacht that has a mind-boggling array of amenities. This huge yacht is powered by a diesel-electric hybrid system and this means that it allows for more than 6,900 miles and a cruising speed of 18 knots. This yacht can accommodate as many as 36 guests, and they enter the yacht through its 1,615 square-foot main deck lobby. The forward section of this main deck houses seven VIP cabins, and two VIP suites, each of these has a private balcony, while the aft section houses the 33 foot long pool of the yacht, and also a bar and lounging and seating areas.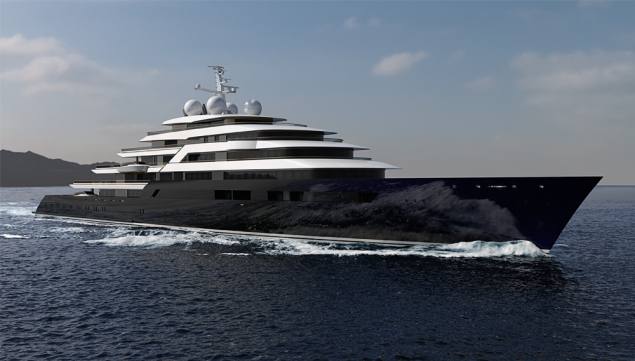 The lower deck is dedicated to entertainment spaces and wellness, and has a sauna, gym, hammam, beauty parlor, cinema, massage room and casino. The aft section also has a disco with a DJ station and a cocktail bar. The two tender garages of the ship are outfitted with a rigid inflatable tender and a submarine.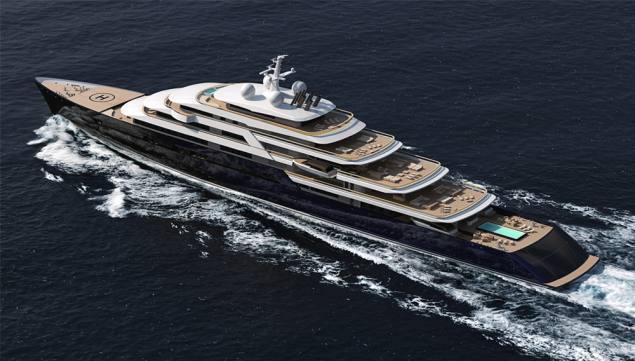 The fifth deck comprises the suite of the owner and has a studio, a gym, a private dining room, a 16 person conference room, and a salon that leads to an outdoor relaxation area. The upper desk has spaces for guests, including six cabins, a salon where they can enjoy live piano music, a forward observation deck with 180 degree wraparound windows. Outside, the deck has lounging and alfresco dining areas. At the bow it has a helicopter landing pad that hides the hangar of the helicopter.
This yacht is topped by a sundeck with an indoor lounge with a bar, and a hot tub. In this place the guests can enjoy the sweeping panoramic views, and can soak in the sun while relaxing on chaise lounges.