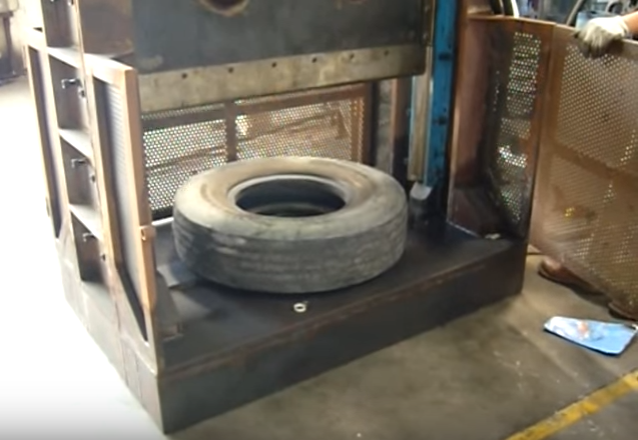 This Tire Guillotine is Oddly Satisfying to Watch!
From time to time we come up to a video that should not grab our attention, but for some unexplainable reason it does and we cannot look-away. It appears that this slow-motion guillotine has the same effect on us and we cannot skip the video without watching this extremely powerful machine cut thru a tire with unexpected ease.
It appears that in that workshop nobody is too concerned about safety since they leave the safety gate wide open, and we are sure that if there is a safety gate than there must be a reason for it.
Watch the video and you will see why the person that engineered this machine placed a safety door.