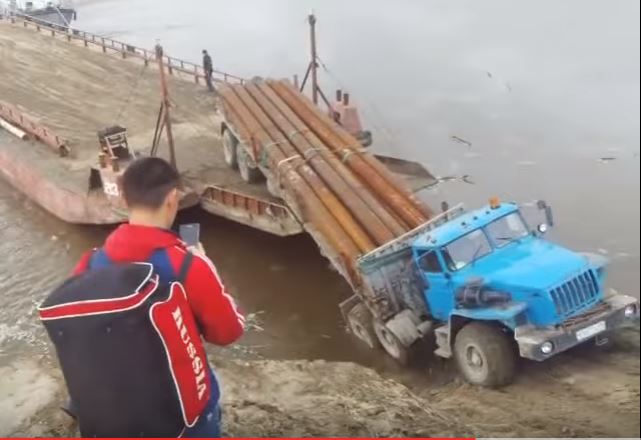 Truck Goes For A Swim After Trying To Get It On A Barge!
Well folks it's just another workday in Russia. Plenty of Vodka and no safety measures at all. No need to secure the barge to dry land to prevent it from floating away while loading a truck on it no sir, just let it float there as we load this huge truck on it backwards and hope for the best. What can possibly go wrong right? Well it appears a lot can go wrong apparently and the truck can end up "sleeping with the fishes" literally.
At least the truck driver was fast enough to jump out so he can wave the truck goodbye.