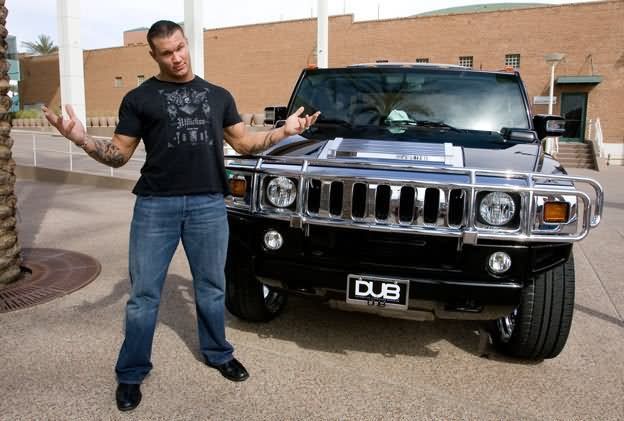 10 Popular Wrestlers With The Coolest Cars!
Randy Orton -Hummer H2 Dub
Ever since they came out the Hummers were considered to be the most capable off roader on the streets. The second version was not far from the first when off road capabilities are in question and the one owned by Randy Orton is sure at the top of the food chain. His custom H2 rolls down the streets with the power of 393 horses produced by the massive 6.2L V8 under the good.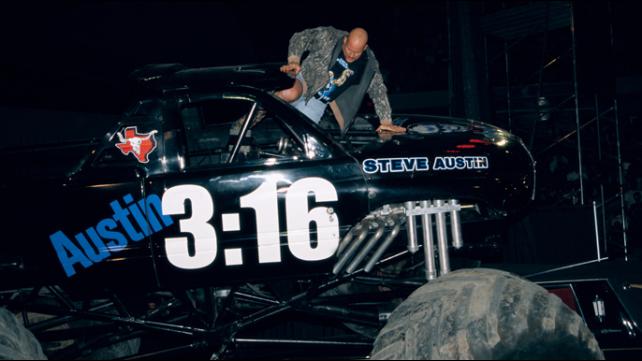 Stone Cold Steve Austin – Monster Truck
Intimidation is one of the main tools that Stone Cold Steve Austin uses to gain more power over his opponents so seeing that he actually drives a menacing Monster Truck that gets everybody out of his way is only fitting. In case you have forgotten this same truck was the one that destroyed The Rocks vehicle at one of the WWE events. So the "My car can run over your car" attitude is something quite fitting for the Stone Cold Steve personality.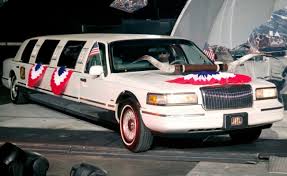 JBL – Limousine
Although limousines are not something stars usually own, and for the most part they are something that is rented along with a chauffeur, once JBL tricked his own personal Limo with many bells and whistles, and we mean literally he added a cowbell some huge horns on the hood, this was one vehicle that everybody recognized as JBL's Limo. Real WWE fans will recognize it since it was his favorite way to get to the ring.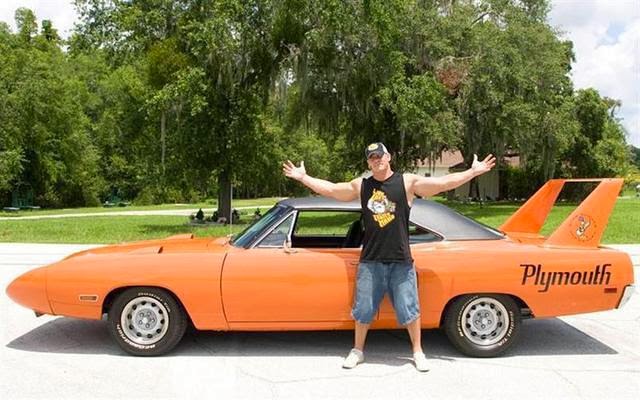 John Cena – 1970 Plymouth Superbird
Ok in order to explain the next vehicle we must give you some background on this wrestler himself. Aside from being a very popular and successful in his sport, John is actually an avid car enthusiast. Now being the real car lover that he is and being paid as good as he gets paid then there is no real surprise to learn that he has one of the most sought after and one of the best muscle cars ever made. His perfect and all stock 1970 Plymouth Road Runner is a real rare, gorgeous work of art.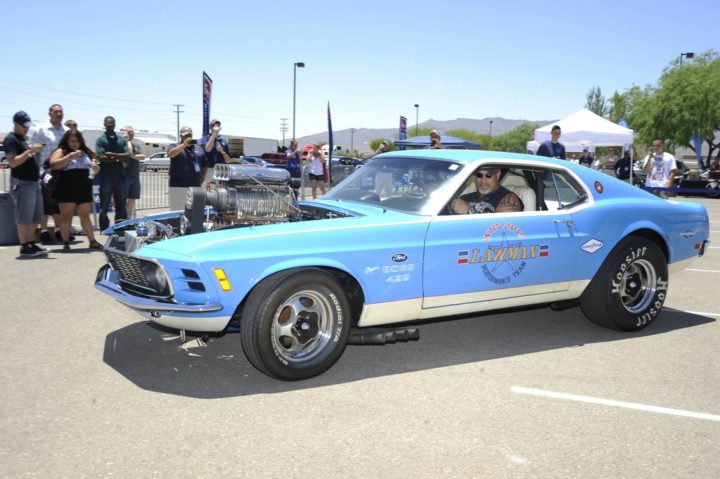 Bill Goldberg – 1970 Ford Mustang
Well it turns out John Cena is a real car enthusiast however it appears he is not the only one, turns out Bill Goldberg is also an avid car lover and he is also into muscle cars. In his garage there are many beautiful vehicles but one that he is particularly proud of is his blue 1970 Ford Mustang which believe it or not is actually packing 780 horsepower, a number that is surely respectable on the street and on any drag strip for that matter.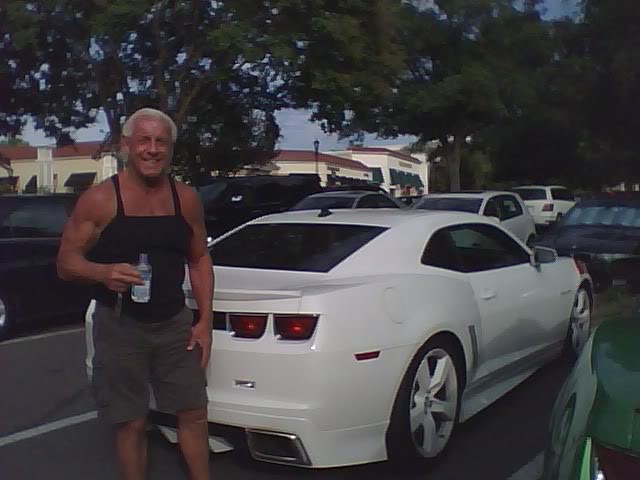 Ric Flair – Chevrolet Camaro
It kind of seemed appropriate for a Camaro to enter the lineup of the coolest cars that famous wrestlers drive and it is in the ownership of Ric Flare who actually did all the modifications to the interior and exterior of this vehicle. How successful was the operation we will let you decide, we will however help that decision by telling that his white ride is powered by a 3.6L V6 capable of producing 312 horsepower.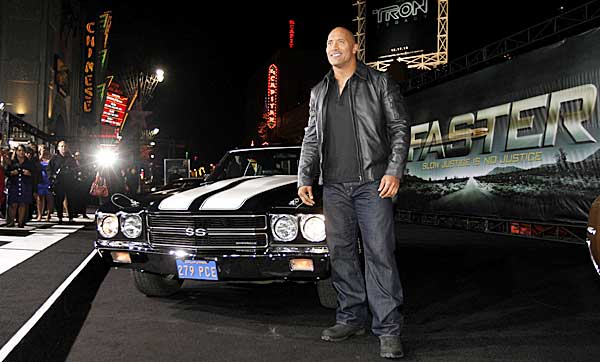 The Rock – 1971 Chevrolet Chevelle SS
Aside from being one of the most famous wrestlers Dwayne Johnson has now taken over the top of the best payed actors list this year according to Forbes, earning $64.5 million in 2016. So we do not believe he will be missing the days he got payed to get thrown around a ring. So what do you drive if you top the Forbs best list? Well actually it is another muscle car on the list in the form of a stunning Chevrolet Chevelle SS, pulling as much attention as The Rock himself on every appearance.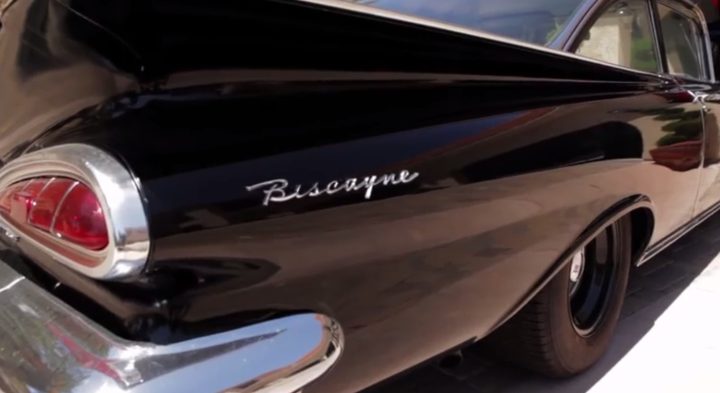 Bill Goldberg – 1959 Chevy Biscayne
Now in a way this might be considered an irregularity since Bill Goldberg is back on the list again but we could not leave his astonishing 1959 Chevrolet Biscayne out of the list so we decided that he gets two spots just for having two really cool cars. While the other car that we featured on the list owned by Bill was a real powerhouse this one has the sole purpose of cruising and relaxing, and we can all see why.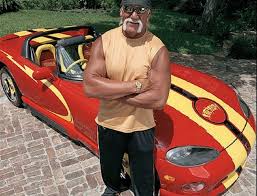 Hulk Hogan – 1994 Dodge Viper
Nobody can make a list that includes wrestlers and not include Hulk Hogan, and for that matter actually his car is no slouch at all. This car was the dream car whose posters adorned the walls of many teenager's rooms. Hulk owns is the 1994 Viper that has been modified on the outside to represent Hulks colors and his personality while at the same time being extremely powerful just like he is.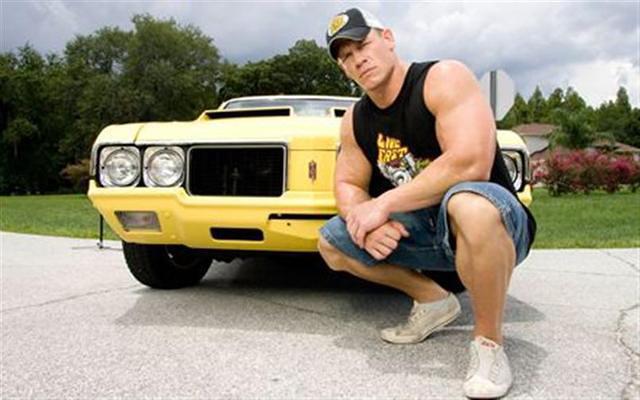 John Cena – 1969 AMC AMX
Since we already featured Goldberg twice for owning two very cool cars, we might as well do the same thing with the other car enthusiast that we already told you about, John Cena. This time we are showing you one of the rarest muscle cars whose production ran so short (only about three years) that some consider it the holy grail of rare muscle, the 1969 AMC AMX.