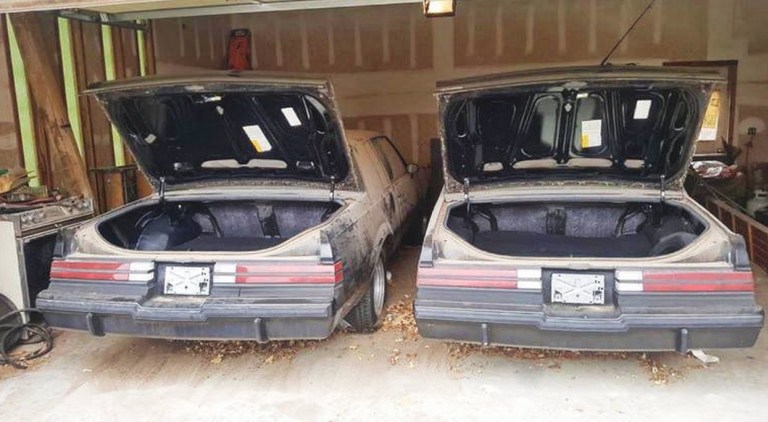 TWO BRAND NEW UNTOUCHED 1987 GRAND NATIONALS FOUND IN A GARAGE!
Could you imagine owning two nearly new Buick Grand Nationals, that have less than 1400 miles on them combined, and just keeping them lock up in a garage waiting for their price to rise?
Well apparently, this lucky fellow had just that luck, and these two twins are sequential in the vin numbers as well, now that one of the rarest things we have seen in a while.
The price tag however, was a bit steep even for such a jewel, since the owner initially advertised them at $200,000 which is quite a hefty sum of money even for something this rare
It appeared that after some negotiations the owner decided to drop the nearly insane price tag, and settle on a more reasonable price with the buyers, but they did not wish to disclose the exact number, all they said that the owner would not let them even touch the Buicks until the money were safe on his account.
Click on the video and check out the amazing film that was made for this car.