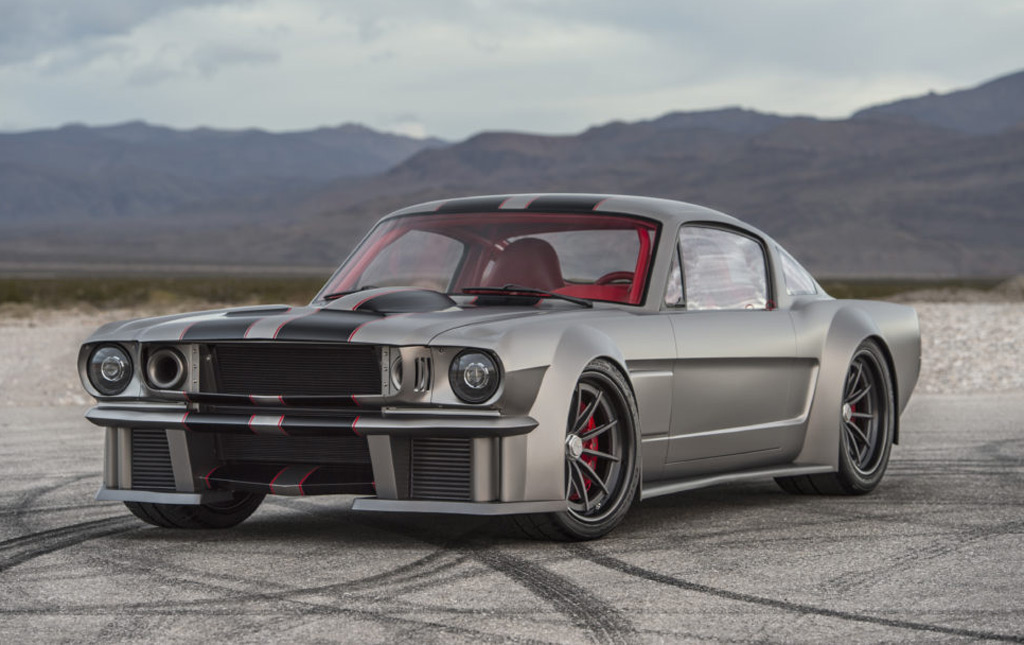 $1 Million; 1,000 HP "Vicious" 1965 Ford Mustang with Twin Turbos & A Supercharger!
Apart from being a top-notch comedian and a host all of his life to us car enthusiasts Jay Leno is something more, since he is one of the biggest car-lovers in Hollywood and he proved that with his show called Leno's Garage.
This show started by featuring the huge number of cars that he possesses in his garage making sure that the audience gets a look at every single important detail of his bellowed automobiles.
After he "ran out of cars" from his garage he decided to feature truly special cars that have been built and owned by other car enthusiasts.
Just like with his cars, he always made sure that the car he is featuring is interesting and special in its way, and the one that he is presenting today is special to say the least, since this first-Generation Ford Mustang is one incredible ride which took the time of Timeless Kustoms more than 10,000 man hours with a price tag of over one million dollars (yes more than $1, 000,000) in order to produce this extreme twin turbo and a supercharger machine.
The incredibly complexed setup of turbo and supercharging took a huge amount of work in order to be perfected but once this baby was spooling up three sets of turbos the result was astonishing, 1,000 horsepower 1965 Mustang is not something you will see every day, so play the video and let Jay take you on a tour of this vicious machine.