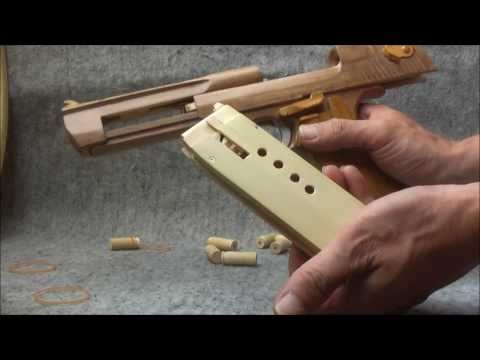 Complete presentation of a back rubber band gun 0.4.2 I.W.I Desert Eagle!
We are sure that all of you people who are following this site regularly, know very well its content inside-out. That means that you really know that here you can get the latest info, and the latest and most exciting videos, with the new and vintage cars, their burnouts and many other things. The cars that come from the United States, and also from many other countries in the world. There are articles about the best drivers in the world, many supercars, trucks or bikes…
But, we want to expand the horizons, and today we will present you something interesting from the world of technical innovations, intelligent and interesting toys for the grownups.
We have prepared for you a video where you can meet the back rubber band gun, the model 04.2 I.W.I Desert Eagle, and you will see what it is made of, how it is working, and many other things.
So, check out the following video here to see all that, and also share your opinion with us about this amazing gun. Enjoy!