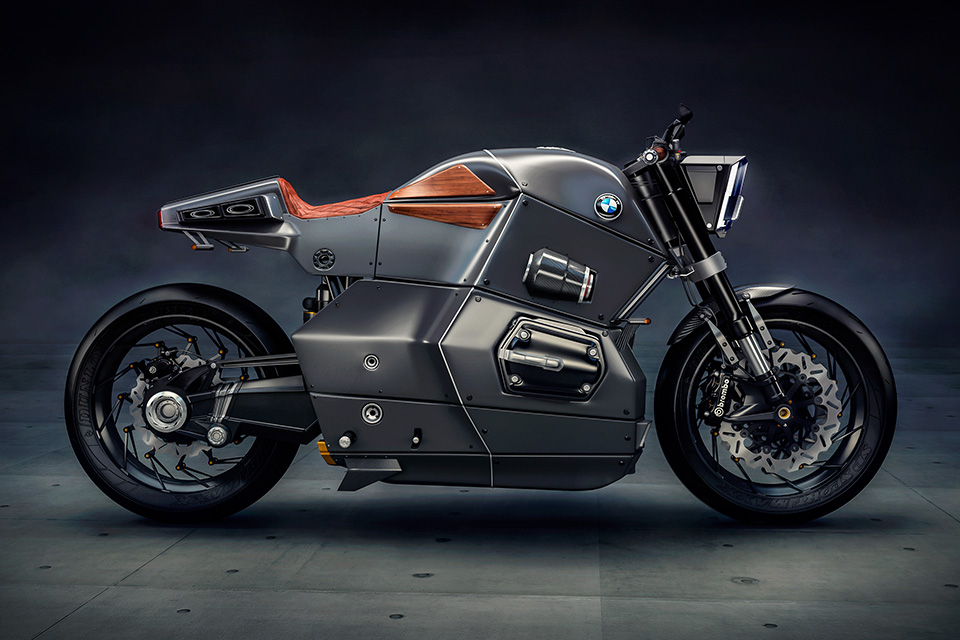 The BMW Urban Racer Concept Motorcycle by Jans Slapins!
We are used to see many concept cars these days, but we can't see every day a 2 wheeled concept vehicle that is stamped with a badge from the German auto maker. The 3D modeler Jans Slapins, who was responsible for the amazing Lamborghini Rat Rod, went to work to build the
BMW Urban Racer Concept Motorcycle.
While it is not an official Bimmer project, he did a wonderful job channeling the aesthetic appeal of the brand. The aggressive styling of the bike was inspired by the fighter jets, and also it has the powerplant to match the aggressive looks. The bike is powered by a 1200 cc twin cylinder engine that delivers 115 HP, and a pair of Brembo brakes for maximum stopping power. The whole motorcycle is built from sleek silver, with mahogany wood fuel tank guards and carbon fiber fenders. The beautiful quilted leather seat is there to match the wood guards for the ultimate touch.