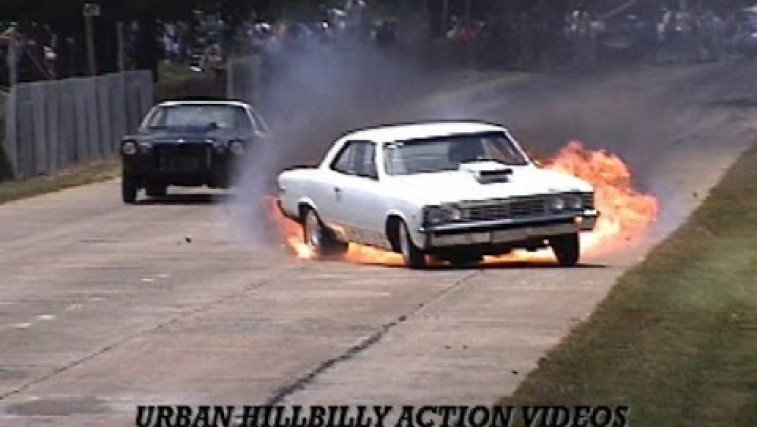 Old Chevelle explodes at the Back Woods Track!
In this video you will see one old
Chevelle
that explodes while drag racing. The driver of the car is ok, but he was racing without a helmet in a T-shirt and shorts. He is a very lucky man. Check out the video to see how this drag race ended. Don't forget to share the video with your friends.
What do you think about this unlucky situation?