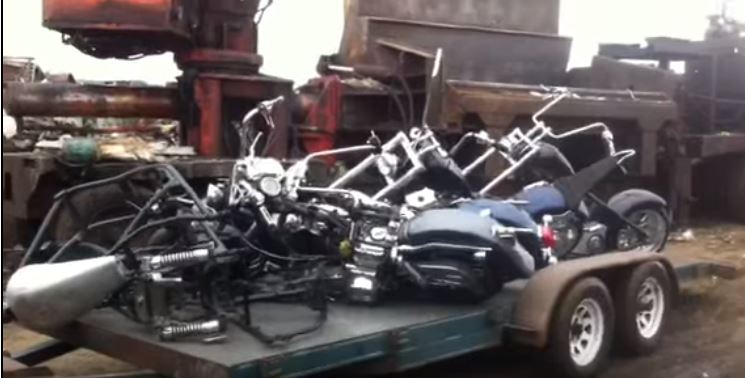 DESTROYING 4 CUSTOM HARLEY DAVIDSONS WITH A HUGE CRUSHER!
We have shown you many videos over the years, there have been injuries there has been destruction there has been fun there has been laughter.
Today we show you something truly sad. This video might actually bring some of you to tears.
All we know is that the US Marshals brought these 4 custom Harley Davidson bikes to be destroyed by the crusher.
A real waste of money sweat and love that was clearly put into these bikes is just crushed like the dreams of riding on these motorcycles.
They could have at least been sold at an auction or something that will get revenue for a good cause but no, to the crusher they go.
If you can stomach this, watch the video and remember we have warned you about it.