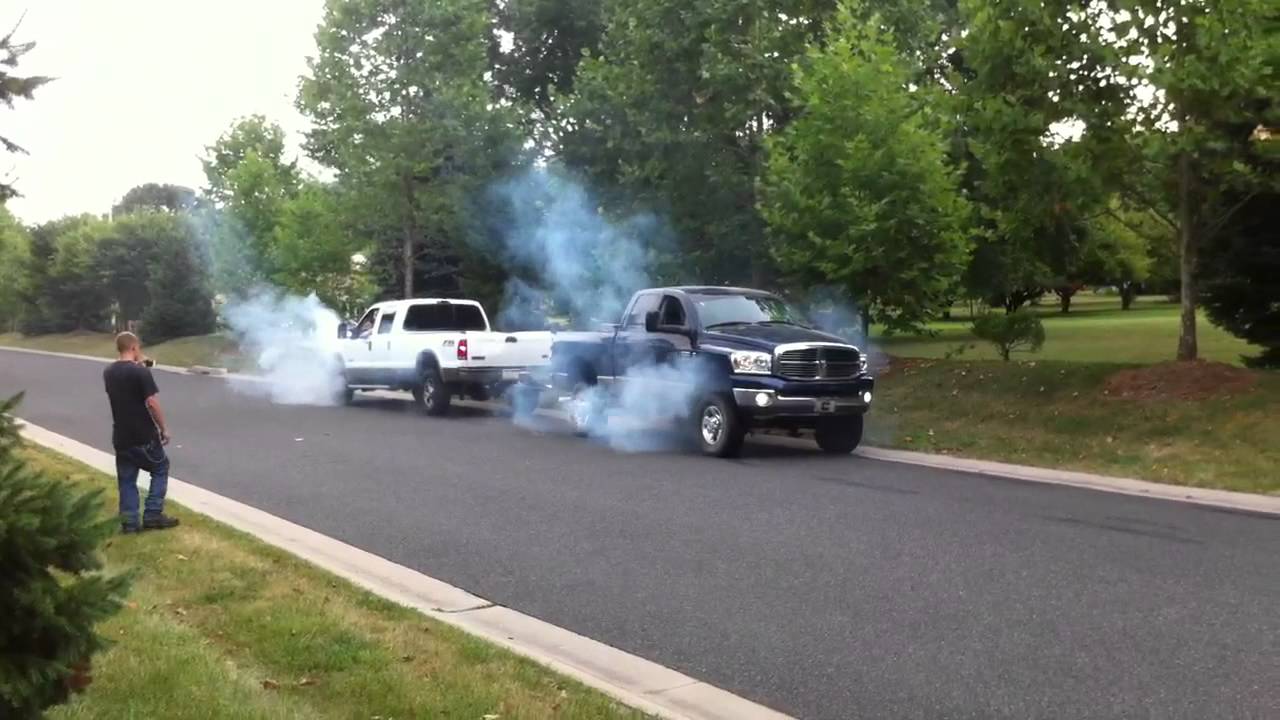 Powerful Tug of war: Cummins Powered Dodge vs 6.0L Powerstroke!
The following video is filmed in Powerstrokia, Ohio, the place where the fans of Ford love to run free. But today we have one Dodge owner that challenged this Powerstroke to a
tug of war
. The winner takes the other man's liver. So they connected the two trucks and started with the pulling. You will see that the owner of the Dodge has no chance in this battle, and maybe he should have stayed home. Both of the trucks are in 4 high and chipped. Watch the video and share it. What do you think of this tug of war? Share your opinion with us.