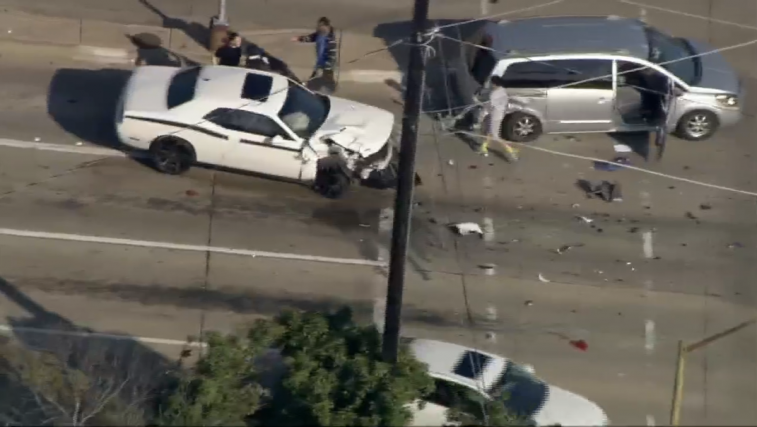 Driver involved in HIGH SPEED Chase Picked The Wrong VAN To Crash Into!
Now this Dodge Challenger driver is having just the worst luck.
First he tries to get away from the Police but he cannot outrun the Helicopter, and then he cannot stop soon enough for the red light and slams into the cars in front of him. The real surprise he gets is when the female driver of the van just jumps out and slams him with the door even before she can get to him. After he gets out they rough him up and even slam him on the ground all ready and submitted for the Police to arrest him.
The funny guy from the video is the kid that after the accident jump out the van in perfect health just to remember that insurance claim and thinks "Quick, throw yourself on the ground and get PAID" and pulls a soccer player delayed "Oh I'm hurt" and just rolls on the ground for a minute just to jump back up.
Check out the two videos of the incident from two different angles.
From the other side: