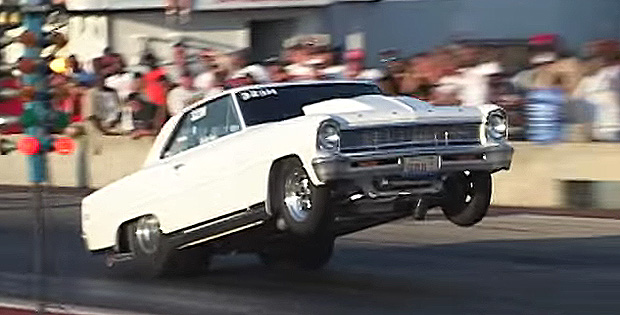 Top 10 Most Brutal Drag Race Wheelstands!
Pulling a wheelie at the track is reserved for the cars that have immense grip, awesome horsepower and a fearless driver behind the wheel, because as we have all seen, things can go from bad to worse and downright dangerous in a split second when dealing with this levels of power.
In order to prevent this and yet launch the car as fast as possible off the starting line, the installment of wheelie bars is the way to go, but apparently, these guys have opted against them in order to pull massive wheelstands.
With massive tires that when warmed up provide immense levels of grip, apart from going forward, you know that front end will be staring at the sky.
The only bad part about this is that according to the laws of physics what goes up must come down and come down they do, some of them crash with incredible force, powerful enough to bend the frame, destroy the transmission or even crack the engine block, but at least the videos are spectacular so check them out and tell us in the comments which one was your favorite?