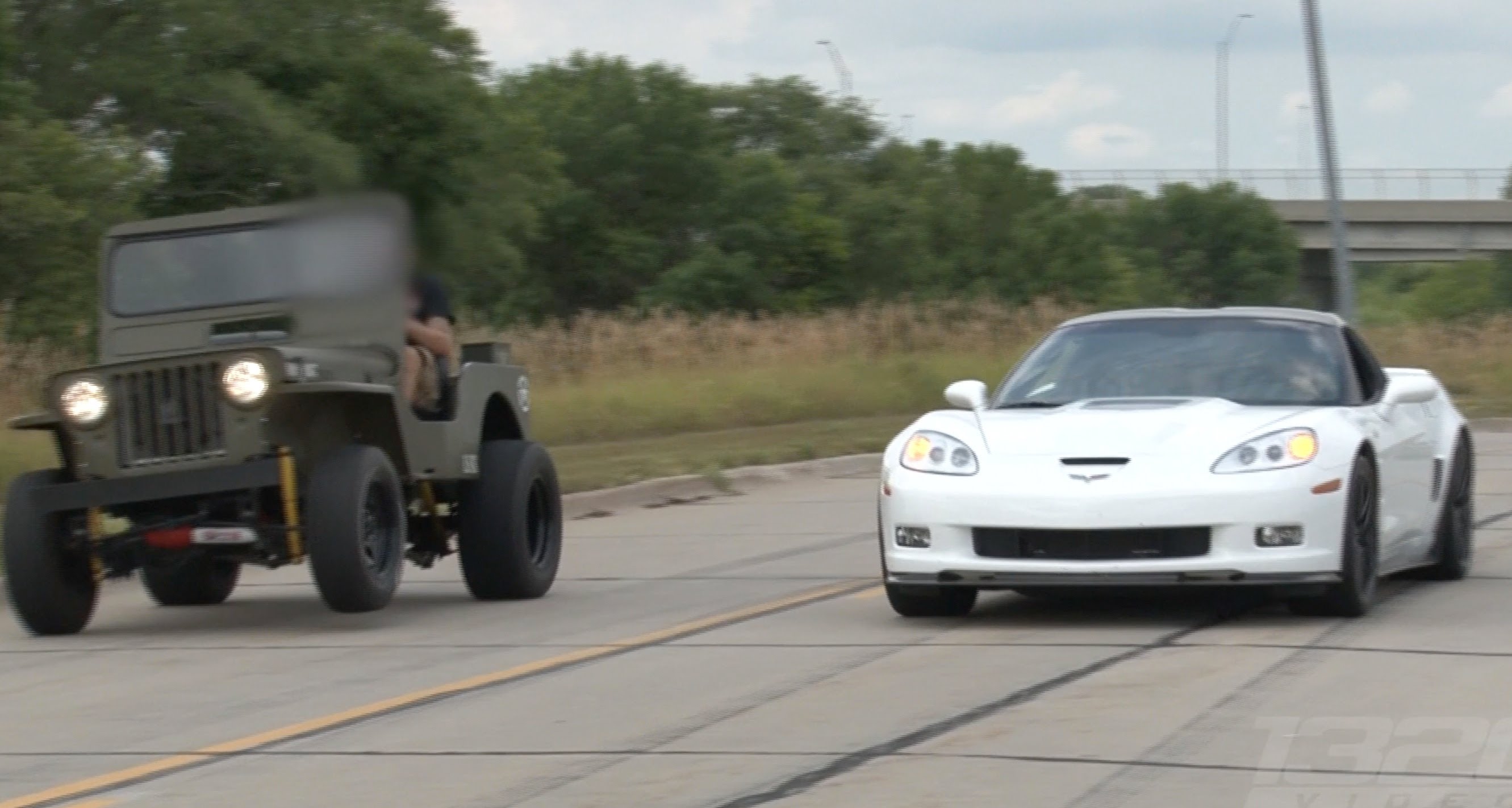 Willys Jeep vs. Corvette ZR1!
Now we are definitely not going to spoil this one by giving you the results in the explanation, but we will let you watch the video and find out who's faster.
You might think there is a veterans parade in town as soon as you see the 1952 Willis Jeep, but once you understand that somewhere in that camouflage paint there is a LSX V8 that likes drinking nitrous shots you will be respect his ability.
The only few things that give it away are the tires and some bright shock absorbers. In our opinion to drive that unbelievably fast Willis with no doors, seatbelts, roof or roll bar is absolute madness, but apparently the guy driving it is not too concerned with his safety. At least the guy on the bike is wearing his helmet and a very protective t-shirt.
Check out the video and tell us what you think.