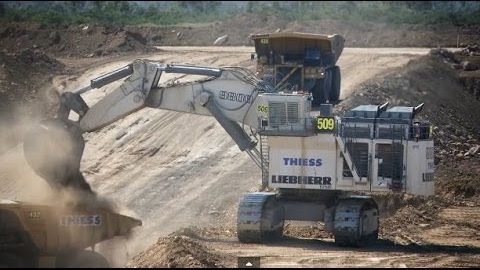 800 Ton Excavator – Liebherr R 9800 – Biggest one in the world!
When it comes to earthmoving beasts surely you don't expect ergonomics and big front windshield to be in the description of the beasts but once you have watched the video believe us you will understand.
This machine is the most capable of its kind and it breaks all the records in fast loading extremely big dump trucks and we are not kidding here, it has its ergonomics to thank for it, since the windshield really helps as they explain in making sure he can see better in order to work faster.
Check out the video in order to understand that skiing and banking are not the only exports that Switzerland has to provide to the world but rather some of the world's biggest and baddest earth moving machinery as well.