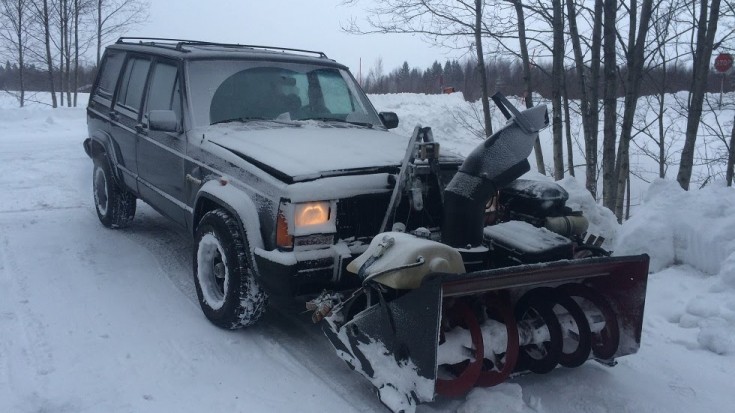 900cc Ninja Bike engine powered Snow Blower strapped to a Jeep 4×4!
Moving the snow can be a really difficult job. The wet and heavy substance could take so many hours to clean if you don't have the right equipment. This guy decided to build the proper equipment for cleaning snow.
Instead of this snowblower's engine this guy put a 900 cc Ninja bike engine to remove the snow moving in the most extreme way.
Watch the following video to see his beautiful creation. What do you think about this creation? Share your opinion with us.