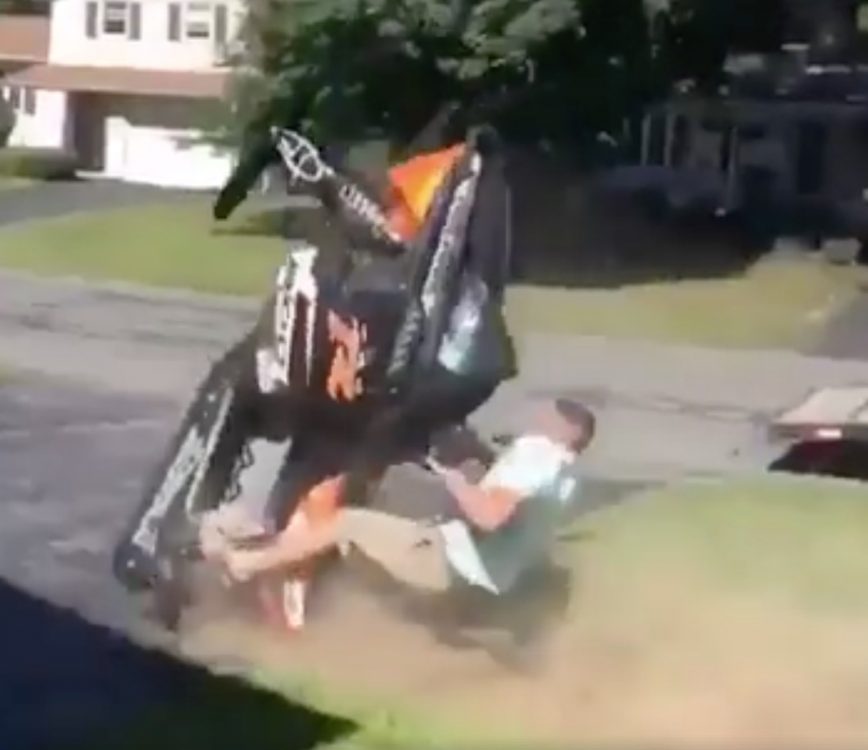 A Classic Hold My Beer and Watch This Situation Gone Horribly Wrong on a Snowmobile!
Whoever came up with the "Hold My Beer" thing should get some kind of a reward since nothing explains the stupid things we do while on our fourth or twelfth beer better than those three words.
The lack of clear judgement combined with the liquid courage that the alcohol provides for us seem to be telling us, relax you got this, you have mad skills so go ahead don't think about the consequences just do this you master of stunts you.
From personal experience, and from many of the fail videos we have seen, let us tell you, they are liars, because sometimes within half a second we realize that no, we are not a real stunt driver nor a professional racer, and no, the laws of gravity did not close shop and are on their way home, they are here and they are working like always, trying to make us fail.
Check out this crazy snowmobiler that should have read our intro before attempting this stunt in the video bellow.