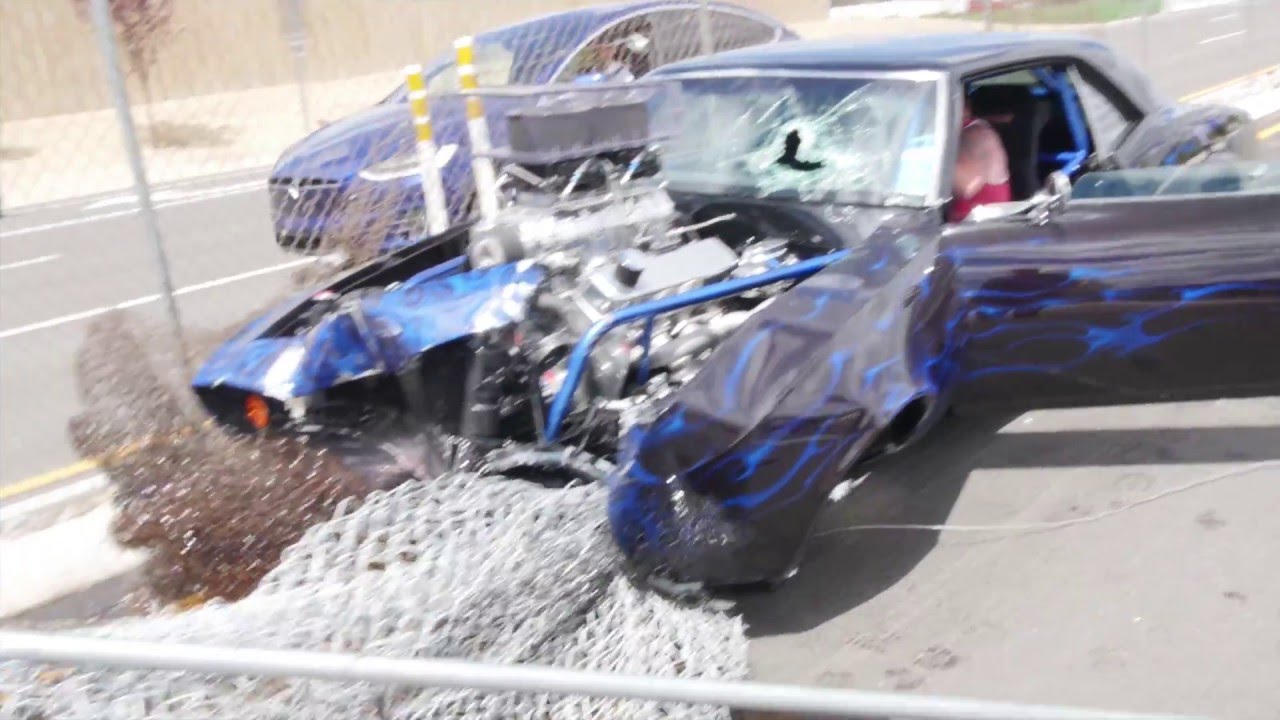 BURNOUT GONE BAD! BIG TIRE BLOWN CAMARO CRASHES LEAVING CAR SHOW!
Well for all the Mustang owners out there, you can relax, it's somebody else for a change. We all know that lately all of the burnout gone bad, and leaving a car show fail have been mainly guys in Mustangs that overestimated their driving skills end ended up crashing on the way home.
Some of them had literally jumped into the crowd like they hate the spectators but luckily there have not been serious injuries.
Now it appears that it is the Camaro's turn as one extremely powerful Chevrolet Camaro, crashes on the way home from the cars and coffee in Reno.
The driver of this beautiful blown Camaro, slams the gas pedal pulling a massive burnout, and does not stop burning rubber as the car picks up speed, but then disaster strikes as he gets sideways and slams into the barrier.
Check out the video and remember, no matter how much you want to show off the power of your vehicle this is a very good reason to resist it.