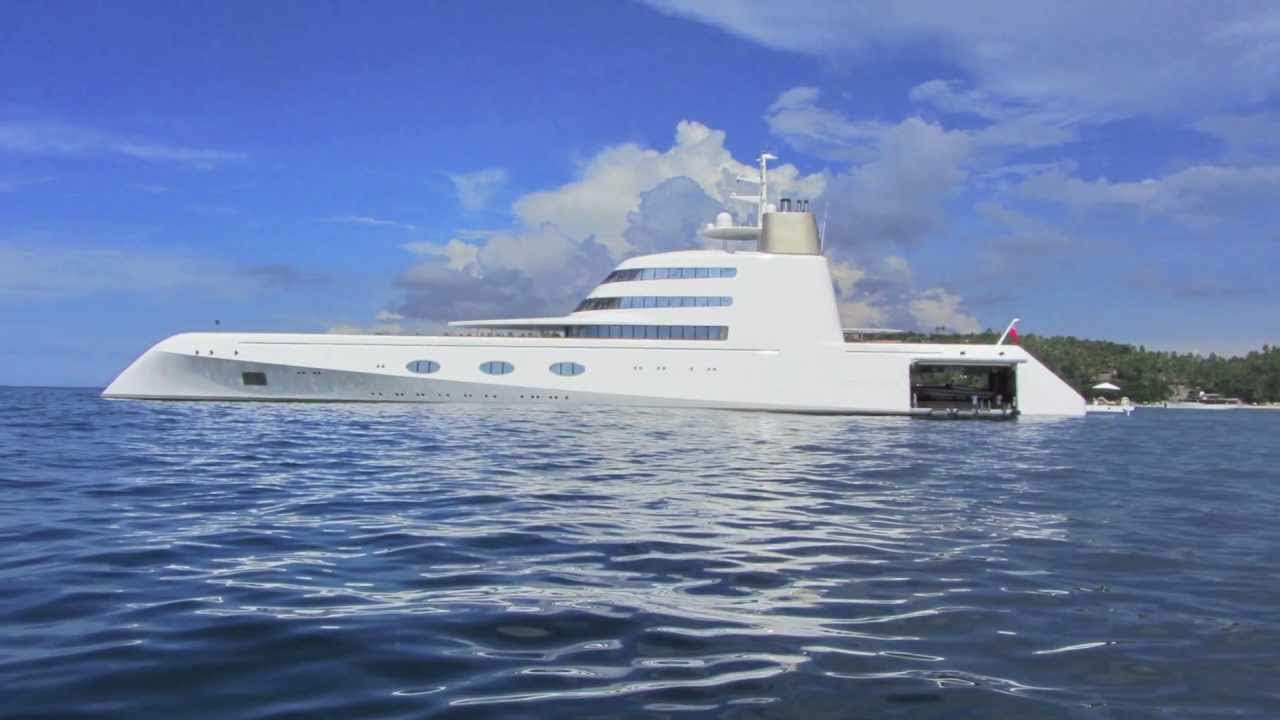 The Russian Billionaire Andry Malnichenko is the proud owner of the magnificent vessel whose interior we can finally see on this video.
The only simple thing is the name, "A". Designed by the French designer Fellipe Starck this 300 ft yacht quickly became the topic of the sea goers. Some would comment on its similarity with a submarine, while to other it looked like a battle ship. Either way, apparently the designer reached his goal since the yacht is receiving all the wanted publicity.
A 60 000 dollar hand-made banister, 40 000 dollar shower faucets, entire rooms embelished in white stingray hides, chairs made of alligator skin… Just watch the video.
P.S. It's ok to cry a little.