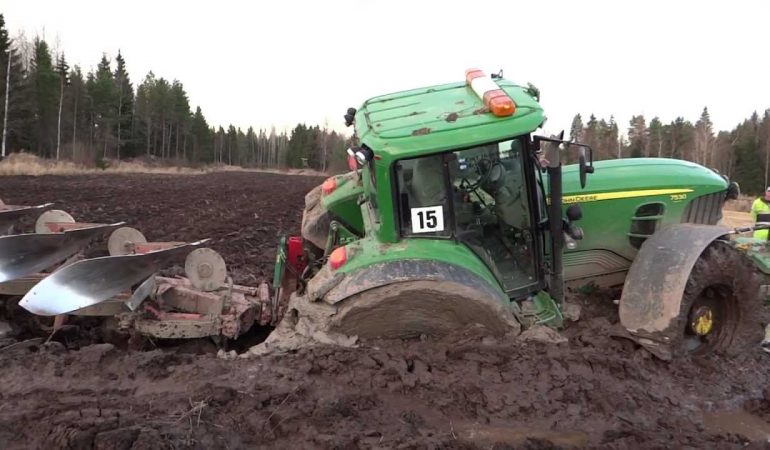 John Deere 7530 Successfully Salvaged By Case IH Tractor From A Deep Mud!!
The video that we bring you today comes from the farmlands of Sweden, or should we say the mud lands of Sweden, since we have not seen a farming field this muddy in our life. Apparently, the big John Deere 7530 overestimated himself or rather underestimated the mud, and got very stuck, we are talking really stuck in more than 3 feet of mud, that's swallowing the entire rear wheel at times.
To the rescue comes a Case IH tractor/trailer combo whose hydraulic boom starts pulling the stuck John Deere. For the properly used machine sitting on harder land doing the rescue it takes about 5 minutes to complete the task that was definitely not an easy one.
Watch the video and enjoy some deep mudding.