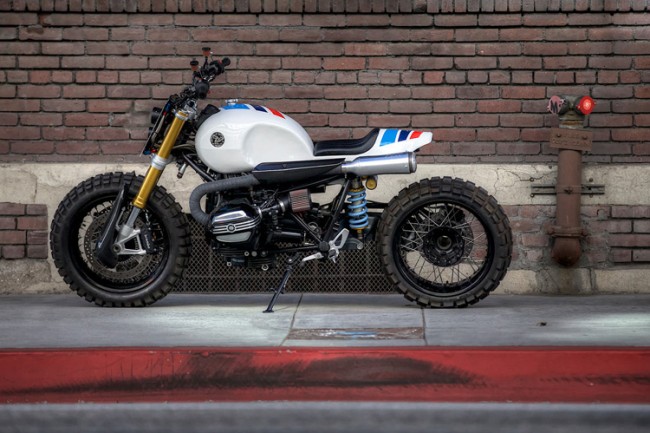 JSK Customs – "Chocolate Slider"
How about a piece of chocolate that is guaranteed not to make you fat?
After Samuel Kao's Ivory Comet, that was a sensational racer being derived out of a Harley Davidson Sportster, this time he brings us, the beautiful R nine T Scrambler.
The "Chocolate Slider" is based on a BMW bike that was so heavily modified that some might consider it more of an organ donor.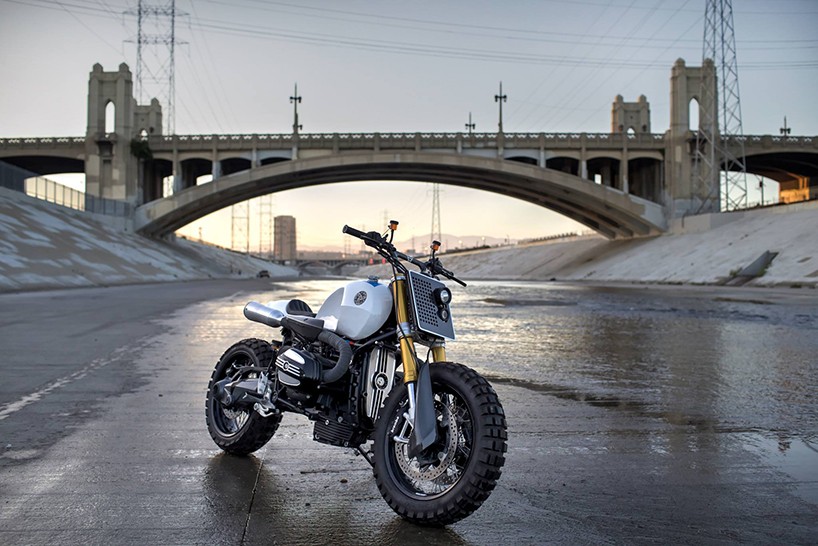 The idea behind the built was to create an extremely capable street and trail bike so called "Slider". The idea might sound simple enough, but in reality these are worlds that are quite apart, and are not easy to be handled by one machine. All the modifications are done with the classic theme in mind. This way the bike is not just another very capable dirt and road bike, but also something to be admired.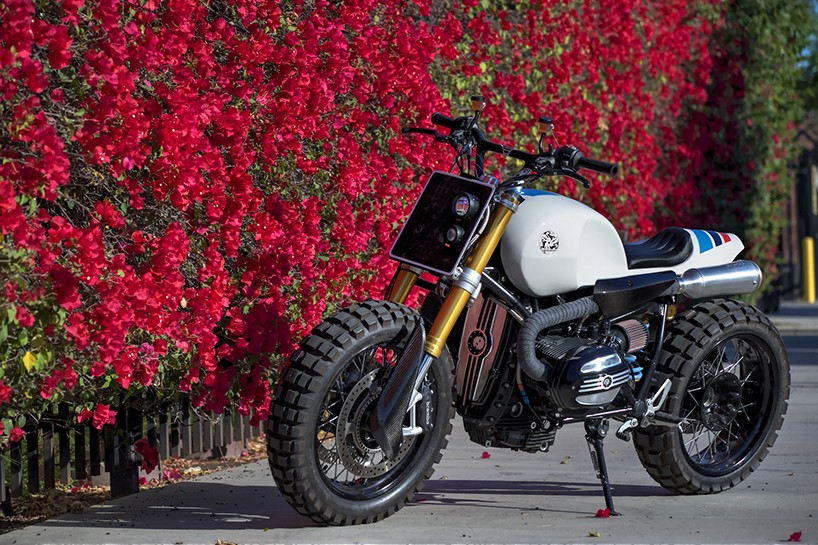 In order to get better ground clearance first thing that was moved were the exhaust pipes. Since they were moved to the top, they came dangerously close to the drivers legs, so they had to thermo wrap the pipes, and they did it in carbon fiber.
Custom aluminum gas tank and custom fairing were added to improve the individuality of the bike.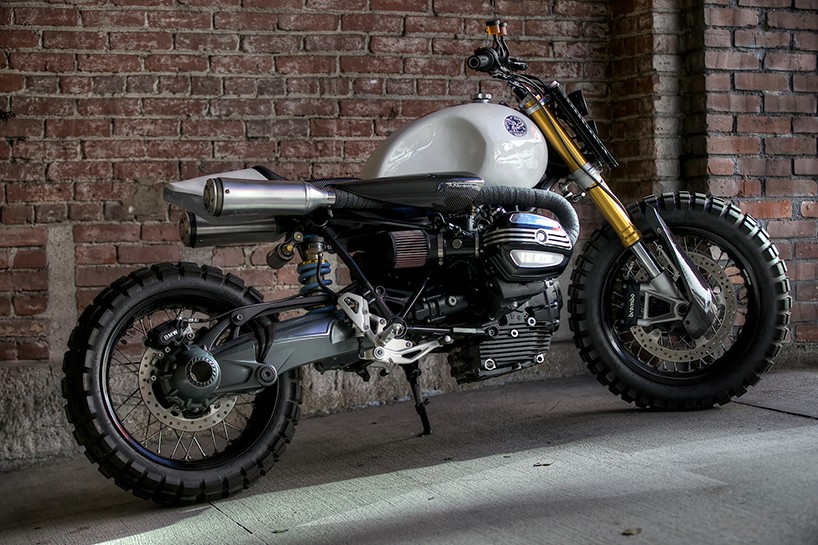 The oil cooler found a new fun place to sit. It is now relocated to the number board, right next to the custom dual LED front light unit. Metal Lab Fabrication, have their signature on this item as well as the custom fairing and tank.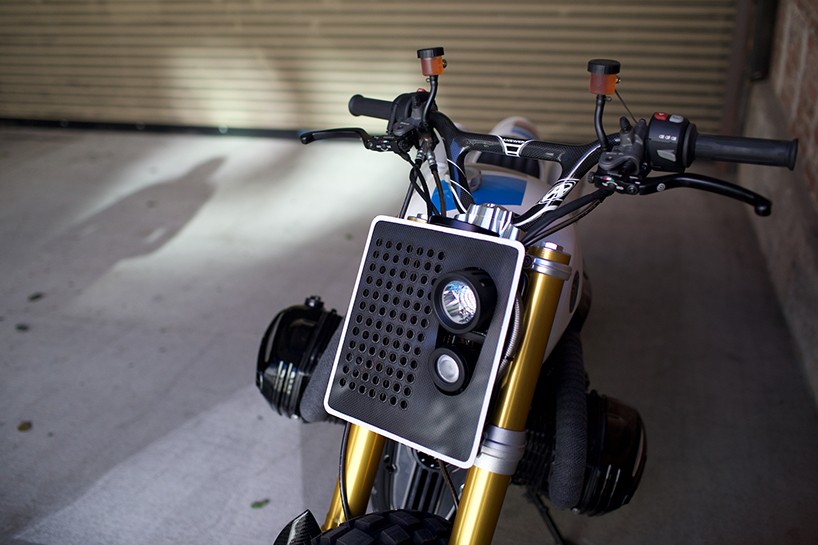 New air box, and some K&N performance air filters are now in place to help the BMW 1170 cc engine breathe and reach 110 hp. Opposite of this is the new Brembo setup to tame those 110 newly bread horses.
A small Motogadget digital speedometer, couple of dirt and street Continental tires, and a splash of the heritage BMW racing colors is all it takes to round of this package, excelent.