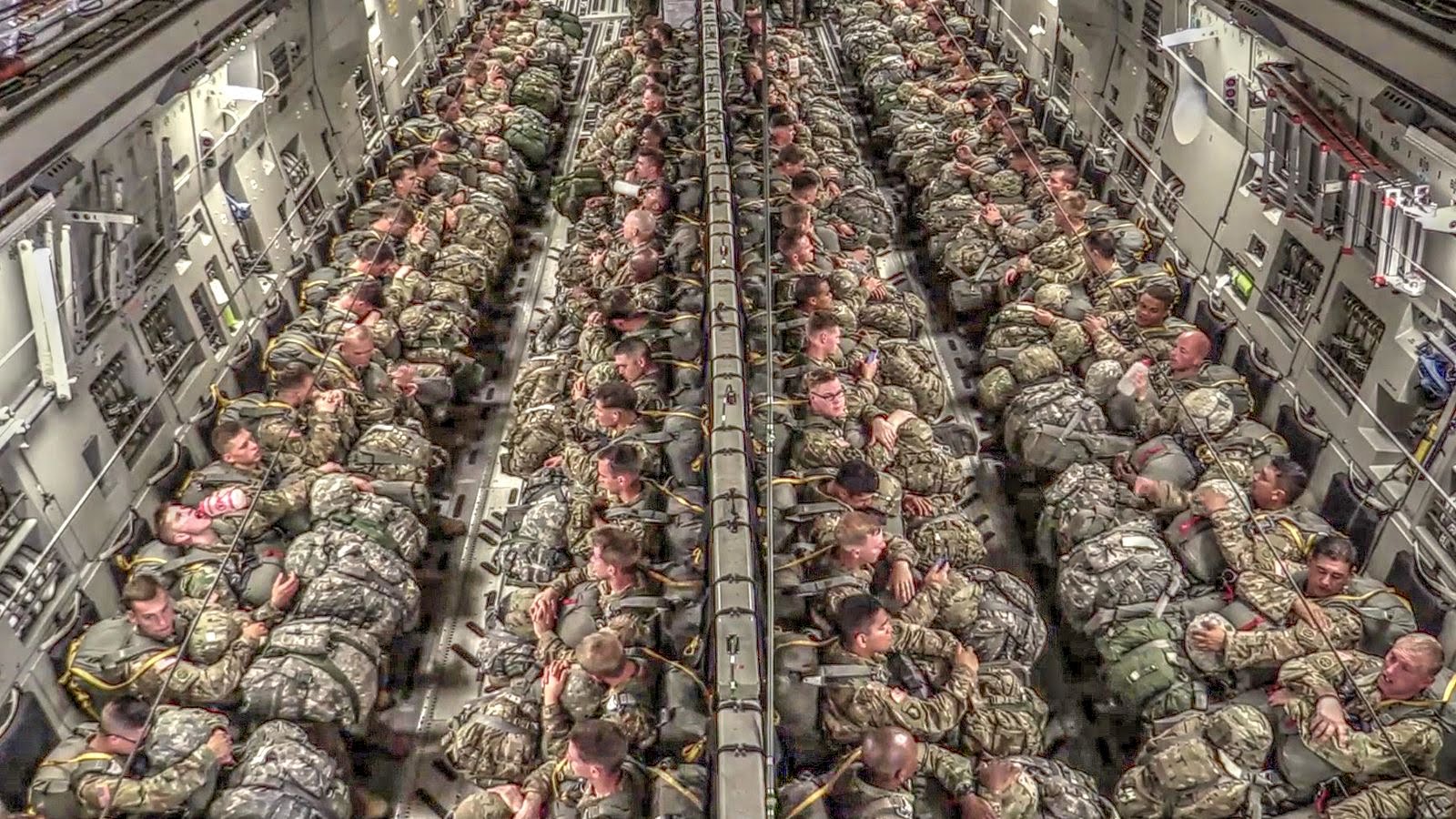 Making America Great Again One Paratrooper Jumping From A Static Line In A C-17 At A Time!
To the question –"Why would you jump out of perfectly good airplane" These men and women yell "Because we can".
These are the members of the 101st and the 82nd Airborne Division and jumping out of Airplanes is what they proudly do for the love of country. In this video they are performing a so called Static Line Jump, a jump where the line is connected at one end to the aircraft and the other end is connected to the top of the jumper's 'D-Bag' (Deployment Bag) opening the parachute as soon as the jumper jumps out of the aircraft.
The huge aircraft they are jumping out of is the Boeing C-17 Globemaster III which is one of the biggest aircraft used by the military. Enjoy!