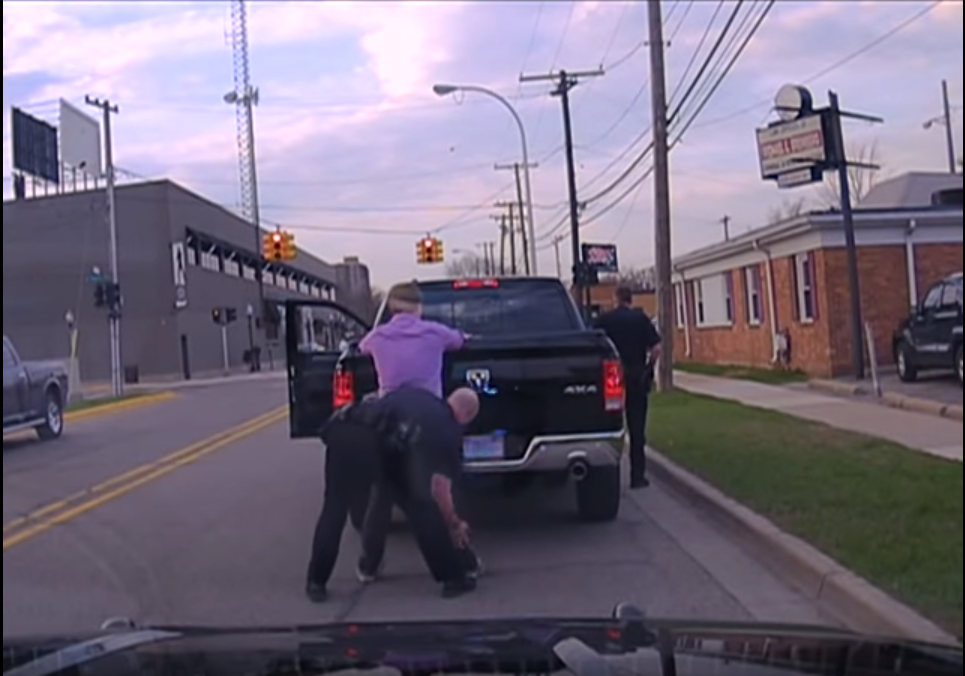 Police Officer Assist Marriage Proposal!
The whole story began two years ago when this couple went on the first date. That day Trevor Ross had borrowed his dad's truck to take this young lady out on a date. During the date a police officer had stopped the couple for an illegal U turn. After dating for two years the guy decided to propose but for this he enlisted the help of the same officer that had pulled them over on their first date, and he even borrowed his dad's truck to make things even more identical like the first time they got pulled over.
This time the police officer was much nicer than the last time and even found the ring box on Trevor (the future groom) and asked the lady if she knows what that is…
The astonishing natural reaction of the girl is something you will have to see yourself. We congratulate the couple and we applaud the effort of the Royal Oak Police Officer for helping in the making of this beautiful love story video.