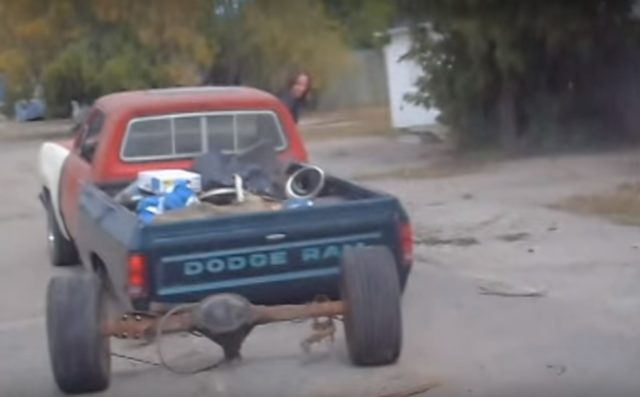 Ram Tough? Dodge Loses Rear Axle After Hitting Pothole!
Although we have seen our share of fails, usually burnouts are pretty straight forward way of destroying some rubber without overstressing the vehicle too much.
Well we say without overstressing but that is still a very relative term because it really depends on the vehicle and how tough it is.
As it appeared in the video this one is really not that though since while getting the tires to smoke pretty well as soon as that truck hit a pothole while burning out it kinda spilled its guts.
While the camerawork is really not that great the result is easily visible, the whole rear axle is on the ground within seconds separating from the chassis and the drive shaft.
If the point was to remove the axle as fast as possible then this is one of the fastest rear axle removals, we have seen but as a burnout we would have to fail him.