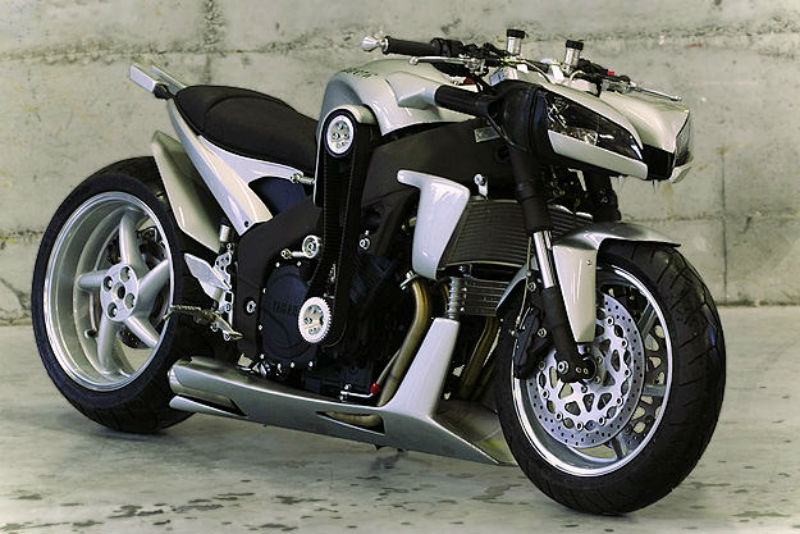 Yamaha 1000 FZR Compressor!
The name Ludovic Lazareth is starting to pop up more and more in the world of modified vehicles be it on two or four wheels. Today we bring another of their creations that stands out amongst the other Japanese modifications out there. The bike gets the addition to his name because of a compressor that has been taken out of a Mini Cooper S and has been fitted on to this 1000cc engine.
Besides the huge improvement to the engine, the bike has been totally altered in general as well.
There are huge modifications to the chassis the seating arrangements, the suspension the light groups and the exhaust.
Take a look at the photos and tell us what you think? Should we book a visit to the Lazareth plant in Annecy le Vieux and see the rest of the cool machines displayed there?