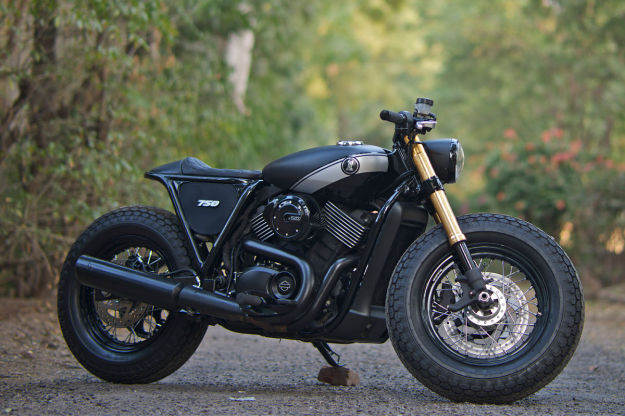 The amazing Harley-Davidson Street built by Rajputana customs.
The new Street, outside the United States, is regarded as the most important bike in the line-up of Harley-Davidson. So, the bike that you can see here is something of An Event: it is the first officially sanctioned Street custom bike from one independent builder.
The name of the builder is Rajputana Customs in Jaipur City. They are about 300 km south of the Haryana factory of Harley, the place where the Street is built, and they have done an amazing job.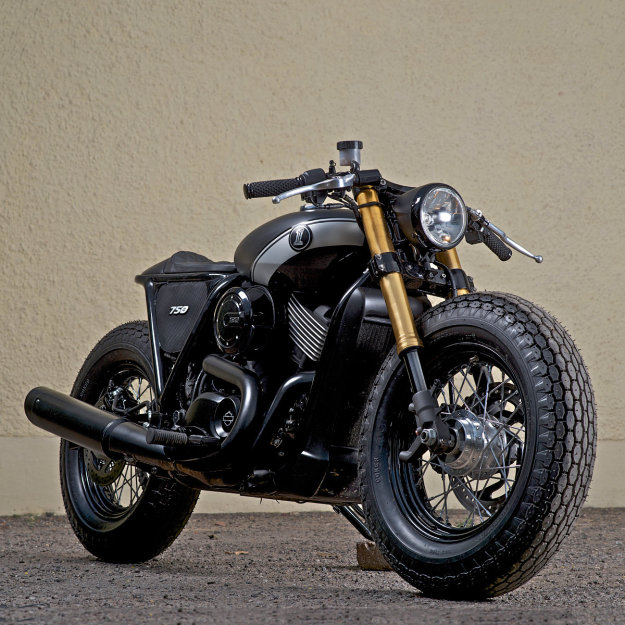 This Street 750 bike was put together in only 4 weeks. The boss of Rajputana, Vijay Sngh, said that given the snug-fitting chassis and liquid-cooled engine, they felt a butch-looking racer was the way to go.
The first upgrade of the bike was the front end, and now there is Suzuki GSX-R forks together with 25% stiffer springs. There is more suspension travel than stock, helped with the removing of the plastic grill around the front-mounted radiator.
In order to flatten the lines of the motorcycle, the standard tank was lifted little at the rear and the gas cap was moved to the left side.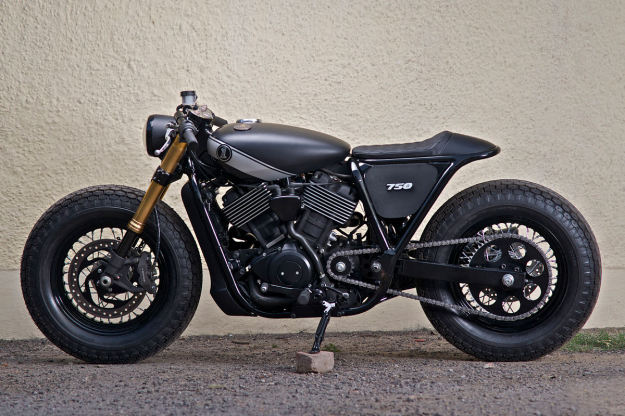 On the right side of the bike is the speedo and it is mounted on to the tank itself. One stripe of grey paint aligns with the fins of the cylinder at the rear.
The standard dual shock is replaced by a mono shock that is placed to the right-hand side of the swingarm. Vijay said that it works like a gem. The mono shock also carries part of the wiring loom and the compact battery.
The belt-drive system of the factory motorcycle is replaced by a chain. Rajputana has custom-machines the front sprocket, and attached to a Drag Race rear sprocket in tough 7075-T6 aluminum from Zipper's Performance.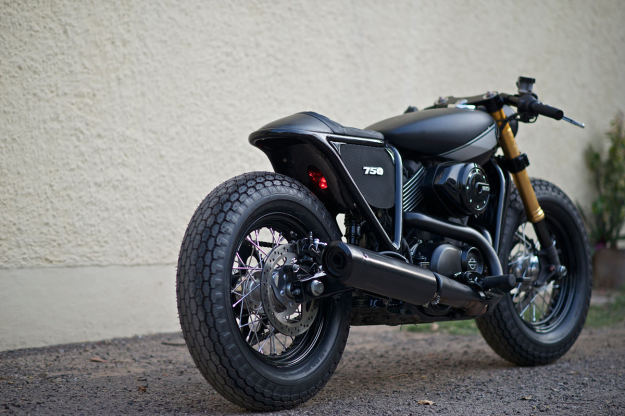 There is a low profile cowl and a sleek new subframe behind a quilted black leather seat. Then, here are the Coker tires that are mounted on 16 inch Harley 48 rims and hubs. The swingarm was modified in order to accommodate the larger rubber.
To complete the look, there were added custom-fabricated clip-on bars topped off with Arien Ness grips.
Top marks to
Rajputana customs
and Vijay for this amazing build. A great bike to round off 2014.