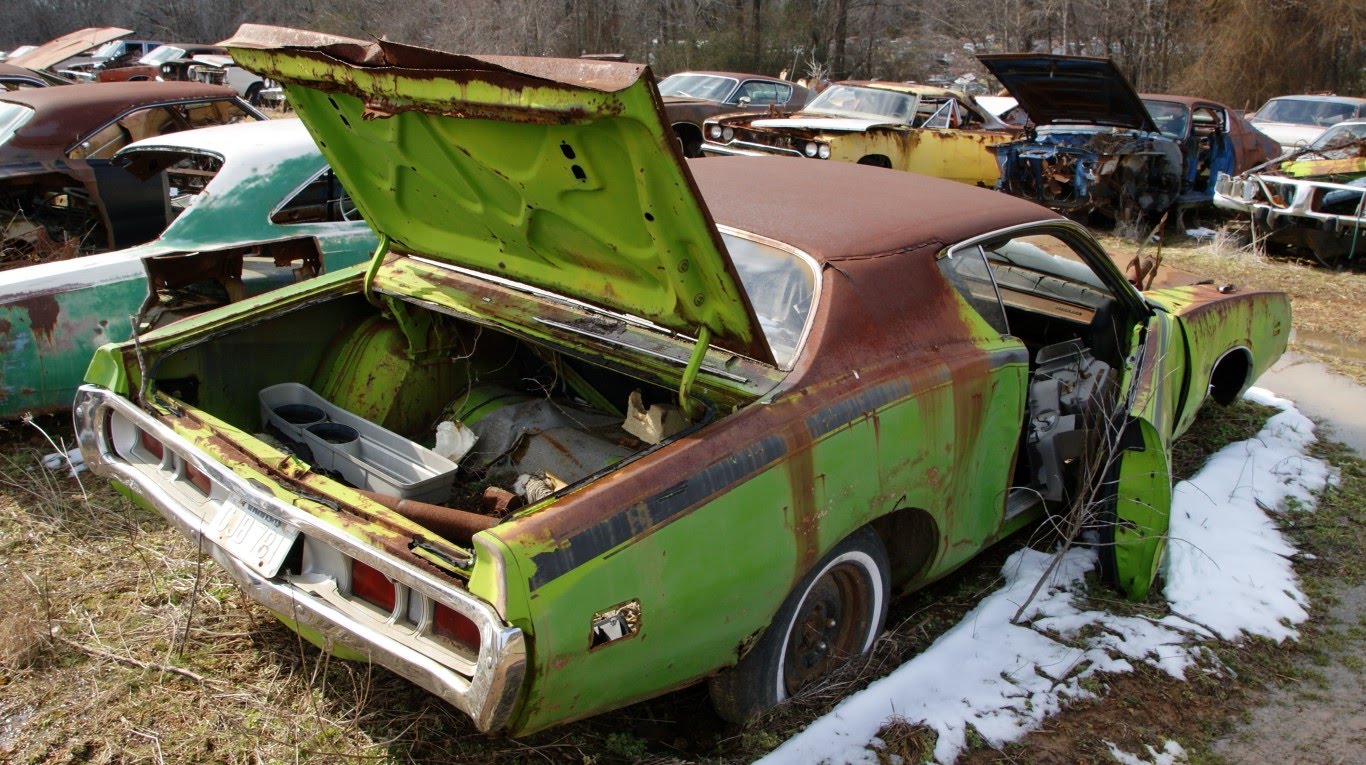 THE MOST INSANE MOPAR JUNKYARD TO DATE – CHARGERS, SUPERBEES, ROAD RUNNERS,CORONETS, GTX, OH MY!!
If by any chance you see most of today's cars abandoned rusty overgrown with foliage you probably won't care too much and would barely look twice at them.
Yet here are some amazing classic cars and as soon as you see them you get sad. This can be called a real Mopar graveyard and will touch most of car enthusiasts that see it. Huge collections of Coronets, Road Runners Chargers are just left there rusting away instead of being the pride and glory of the driveways across America. If the owner reads this we beg them to find them suitable new owners that will bring them to the old glory that they once had. These cars do not deserve to end their life like this and get devoured by rust. Check out the video and please be advised this should have a warning for disturbing images.