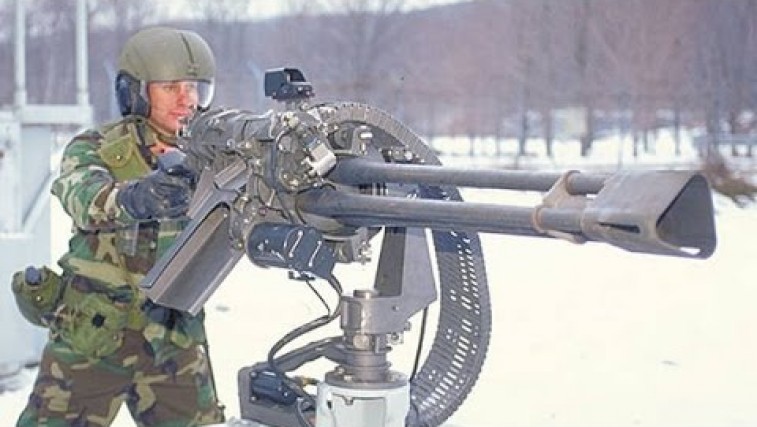 2,000 Rounds Per Minute – Terrorist Killer The United States Military Gating Gun!
When we talk about the military weapons, the efficiency is the name of the play. In the heat of a war, there are many situations where it could be them or you, and this powerful weapon could help guarantee the latter.
To provide a firing weapon that will be fast, this
Gatling gun
that is electronically fed allow it to fire off even 2000 rounds per minute.
Your target won't even know what is coming before it's been struck a thousand times.
Check out the following video to see this 50 caliber weapon and share your opinion about this electrically fed powerhouse. We think that with this weapon, you can win every battle.