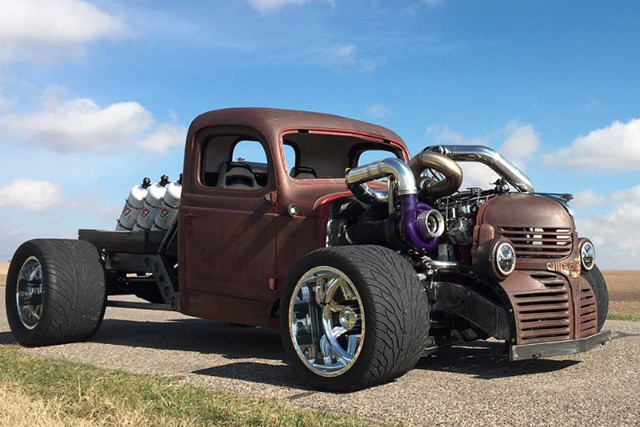 A Look at Premiere Performance's -1946 Dodge Rat Truck With Nitrous and Compounds!
When in the second sentence the guy presenting the vehicle says that it was built in house by the employees, and not just the men that are usually working on fabrication but the sales representatives and other enthusiast on weekends and after hours, pulling parts from the company's shelves, you are well aware that this truck was built only with love and care. With an extremely huge amount of nitrous, ATS twin turbos with 120 pounds of boost running thru the race spec built engine, with nitrous express direct port nitrous injection, with SIX, yes Six bottles of nitrous in the back of the truck. So when they say their estimate is around 1 600 horsepower (total with nitrous) there is not too many that will argue that.
These guys built this vehicle specifically for SEMA as a way to showcase all of their product line that is available in their company.
So watch the video and see all the crazy details in order for their work not to be in vain.