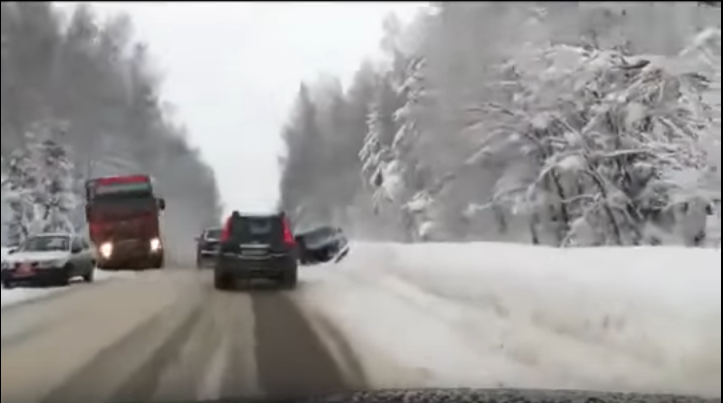 Goose-Bumping Footage: Now That's A Close Call!
From Russia with luck, a lot of luck to be honest. This is a video of one of the luckiest escapes we have seen in a while, coming up on a traffic accident the driver slowed down since only one lane is open, and while the rest of the drivers are waiting their turn getting around the accident, a huge red Volvo truck full of logs, (yes logs just like the one in the movie final destination) comes flying into the scene. The amazing skills of the truck driver were the only thing that saved the day here, if it was someone with less experience he could have taken out the entire group of vehicles that were on the scene, this way only the car that had already been in an accident got smashed.
Check out this Russian close call video.