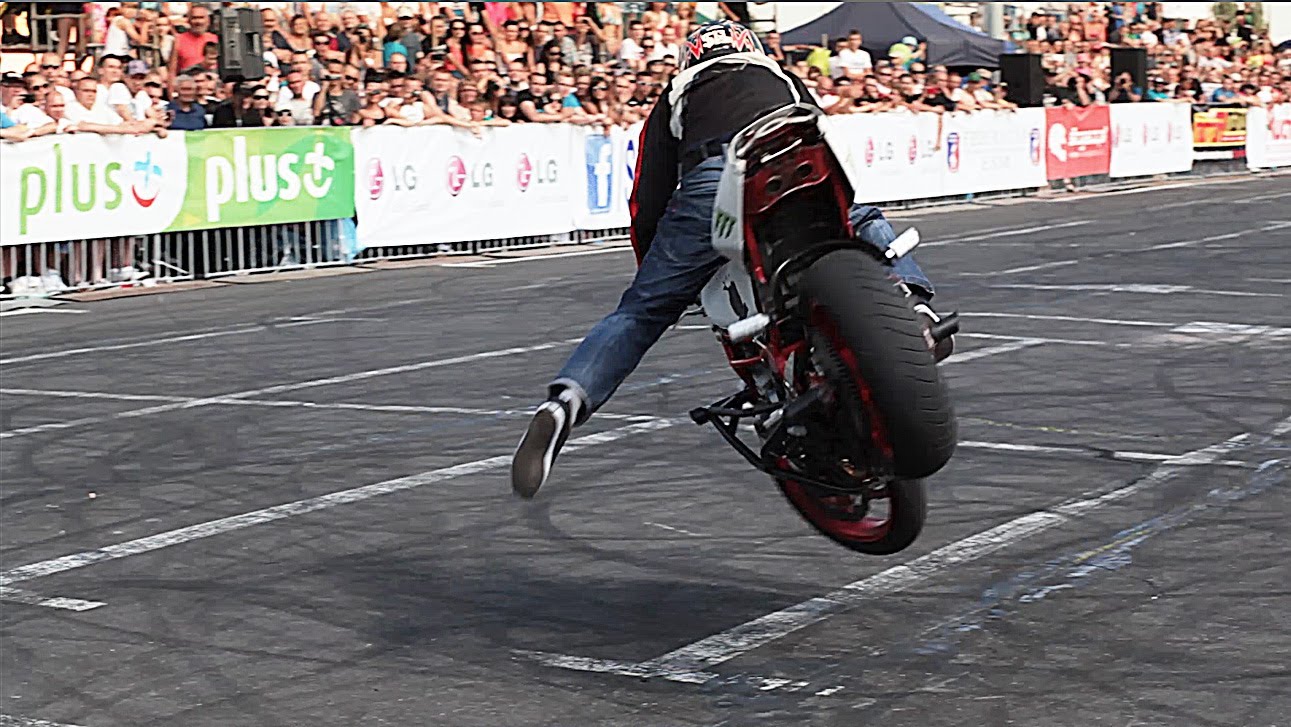 The best bike stunter in the world got over 32 million views!
Maybe you have already heard of this Polish stunt biker called Rafal Pasierbek that is well-known as Stunter 13.
He is the Polish champion for the last two years in freestyle motorcycling. Rafal has been a fan of motorcycles from his early childhood. The story of this wonderful 28-years old stunt biker starts since he has 6 years when he sat on a bike for the first time that was a present from his uncle.
His first debut was in 2005 at the Polish national championship in freestyle motorcycling and also he became for the first time the champion of Poland. Now Rafal is one of the best stunt riders on the planet.
Check out the video and you will see why he is the best. The stunt action that you can see in the video won him the 1st place in the Plus Stunt Grand Prix in 2013. Enjoy the show!