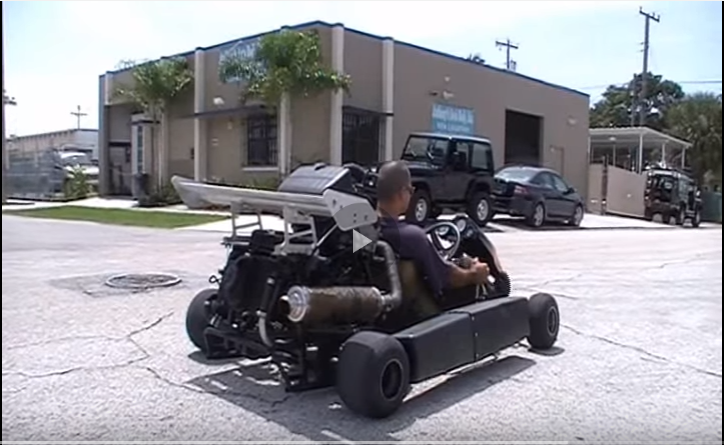 Monstrously Fast 900RR Go Kart-Must See!!!
Before we introduce this video we feel obligated to say, please, please don't try this at home.
Driving a 900 cc go cart with an engine ripped out of a Honda CBR 900RR street bike, without a helmet at these speeds is something nobody should do. This thing is so fast the guy filming can barely keep up with the camera, and those high speed drifts, wow this guy really has some skills. Too bad he also dressed like he had a death wish. Watch one of the coolest ways to risk your life and tell us, would you dare drive that monster without proper gear?