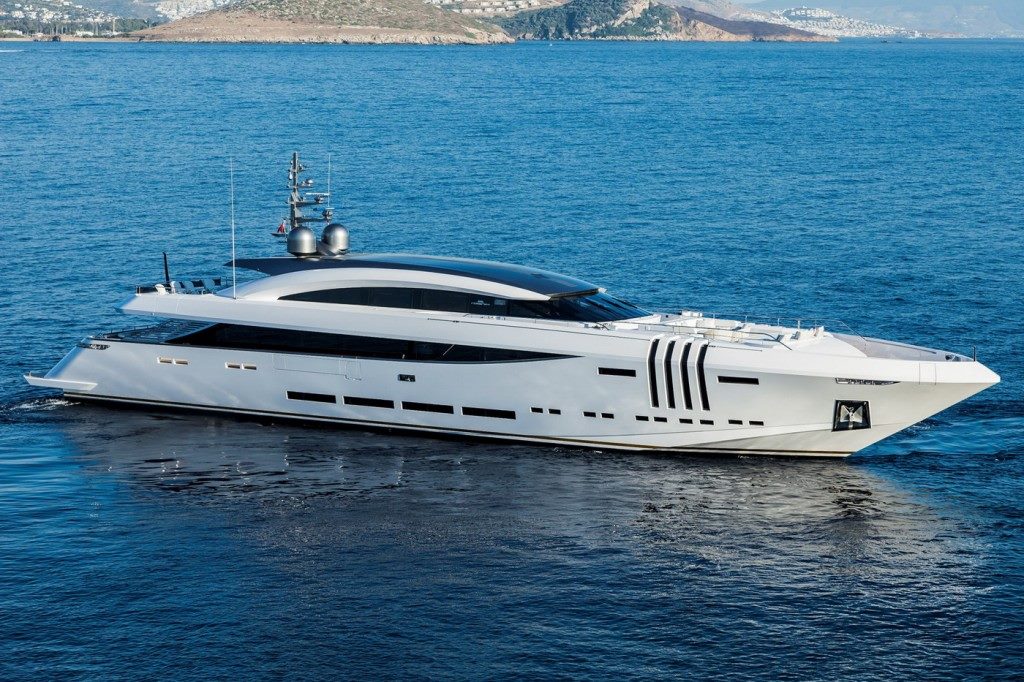 The exclusive Vellmari Superyacht by Rossinavi.
When we talk about superyacths, bigger superyachts doesn't always mean better. Indeed, bigger superyachts often just mean more expensive. Unless you have a huge group of friends or family, this Vellmari Superyacht built by Rossinavi will get the job done.
The Vellmari measures 48 meters in length, and it is not an average sized boat, but if we compare it with the Azzam, the largest privately owned yacht in the world that is 180 meters long, the Vellmari Superyacht is really small. It doesn't skimp on the luxury and it has modern styling and everywhere you can see high-priced fixtures.
One of the most amazing features on the Vellmari Superyacht is the circular spa detailed with curved glass on the sides.
This yacht gets its power from two MTU 16V 2000 M94 engines that each one delivers 2600 HP. The whole yacht is made from aluminum and it can reach 17.5 knots maximum.