Just look at this yacht. It is very attractive and powerful. The Sunseeker's 115 Sport Yacht will set your pulses to raise. Beneath the sporty profile of this yacht, you will find the perfect mix of sophistication and power.
The adventurous design makes it really impressive. On the main deck, the raised wheelhouse is really spacious and modern, while forward you will find one full-beam master suite. Below deck, the experts for interior have applied elegant touches to the further 4 guest cabins.
On the outside, the foredeck is really an exclusive space. Topped with seating areas, sun pads and wet bar, it is ideal for soaking up the warmth of the sun and for entertaining. Hand-crafted for you to enjoy, the remarkable Sport Yacht is almost impossible to ignore.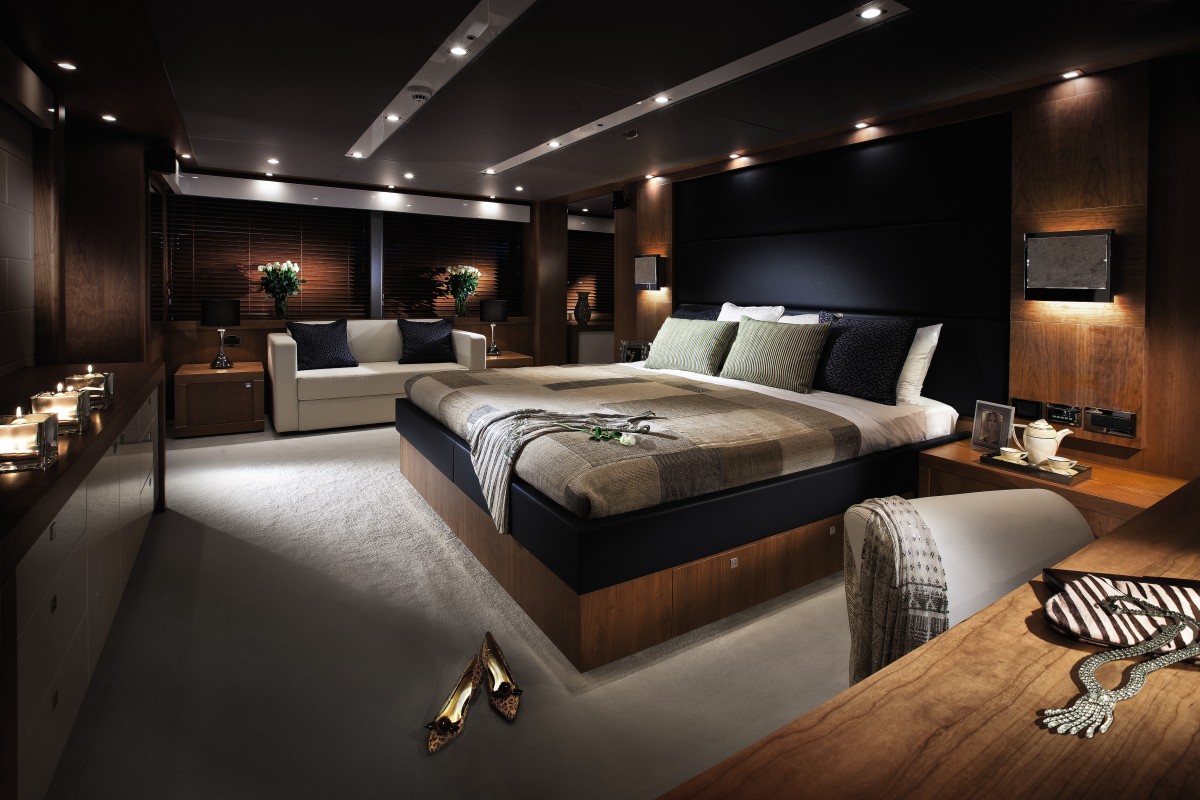 In association with the expert interior design team, the clients are invited to make their own Sunseeker original. Choose from a range of woods, fabrics, stones, leathers and where possible layout, to reflect your passions and preferences to create a look that is as individual as you are.
Thanks to their unmistakable design and iconic styling, it is possible to identify a Sunseeker at a glance.
The 115 Sport Yacht, built to RINA Pleasure Craft Rules, is 34.5 long with a maximum beam of 7.39 m and draft at full load of 2.3 8m. Also, there are engine options up to 5280 PS driving twin fixed-pitch propellers in semi-recessed tunnels, together with the standard fuel load 14.100 liters or 3.723 US gal.
With total long range capacity and with optional extra tank of 19.050 liters or 5.030 gal. It has a maximum range up to 1.250 nautical miles at 10-12 knots slow cruising speed and maximum speed at normal half load up to 26 knots.