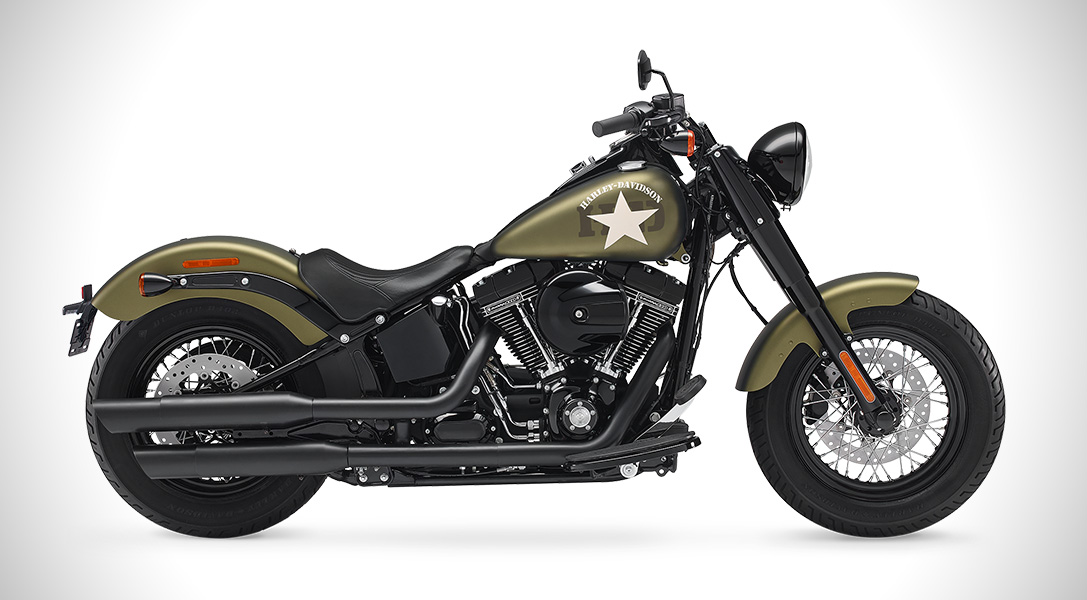 2016 HARLEY DAVIDSON SOFTAIL SLIM S
Just like the major phone manufacturers started adding the S for an upgraded version of the same model, now we have
Harley Davidson
doing the same with the new Soft-tail Slim S.
Unlike the smart phones, it does not have a faster processor or new software… This upgrade is more of the hardware type. The new version has an Screamin' Eagle air-cooled Twin Cam 110B engine that gives it more torque as well as more power than the older model. Technology wise it gets a new electronic throttle system and anti-lock brakes to better handle the newly arrived power, without ending up on the pavement. The rear horizontal shock has been hidden from view, so this way the bike gets new technology yet it does not allow it to look more technological than its predecessor. Olive Gold Demin paint with mostly black base gives the bike more of a military theme that in return projects ruggedness.
All this starts at the base price of $18,499.