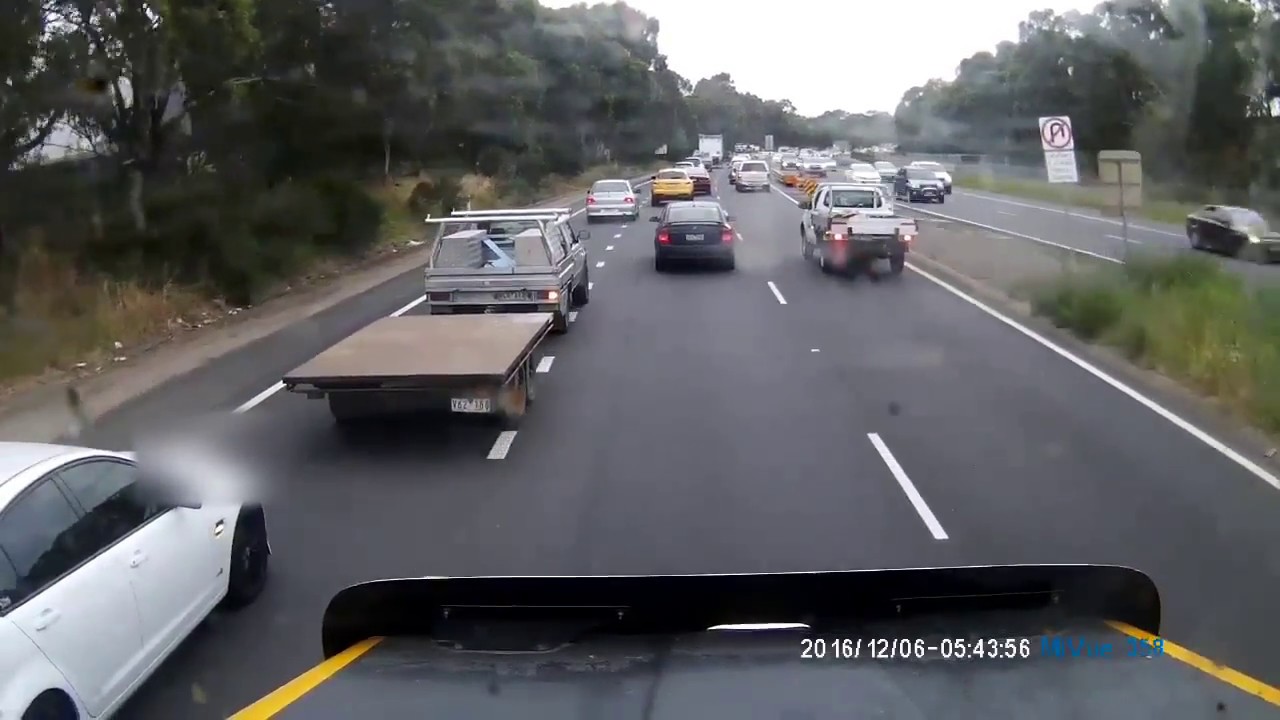 OMG!!! Does He Not Care About Scratching His Own Car ?
Thanks to the dashcam "epidemic" there are more and more videos of drivers doing stupid stuff and today we are bringing you one that probably performed the worst lane change we have ever seen.
First, he starts merging at the trucks blind spot and since this video is filmed in Australia the driver is of the truck is sitting in the right side (the actual wrong side) and he cannot see the corner of his truck that easily but the driver of the Holden Commodore is persistent in pushing his way thru and it even looks like he is rubbing some paint against the side of the truck.
After he fails in what looks like him trying to push the truck over he tries for a non-existent gap between the huge truck and the trailer of the vehicle in front but cannot do it.
The last attempt is him actually hitting the side of the trailer before the truck driver sees him and lets him in.
Play the video and tell us, if that was you behind the wheel of that huge truck would you have let him in the lane?
Speaking of which, this driver stuck his head out the window at one point to give whoever was behind the wheel of the semi the dirty look, which in turn meant he took his eyes off the road.
Now, while we are not completely sure, it does seem like a trailer in front made some contact with the side of the Commodore.