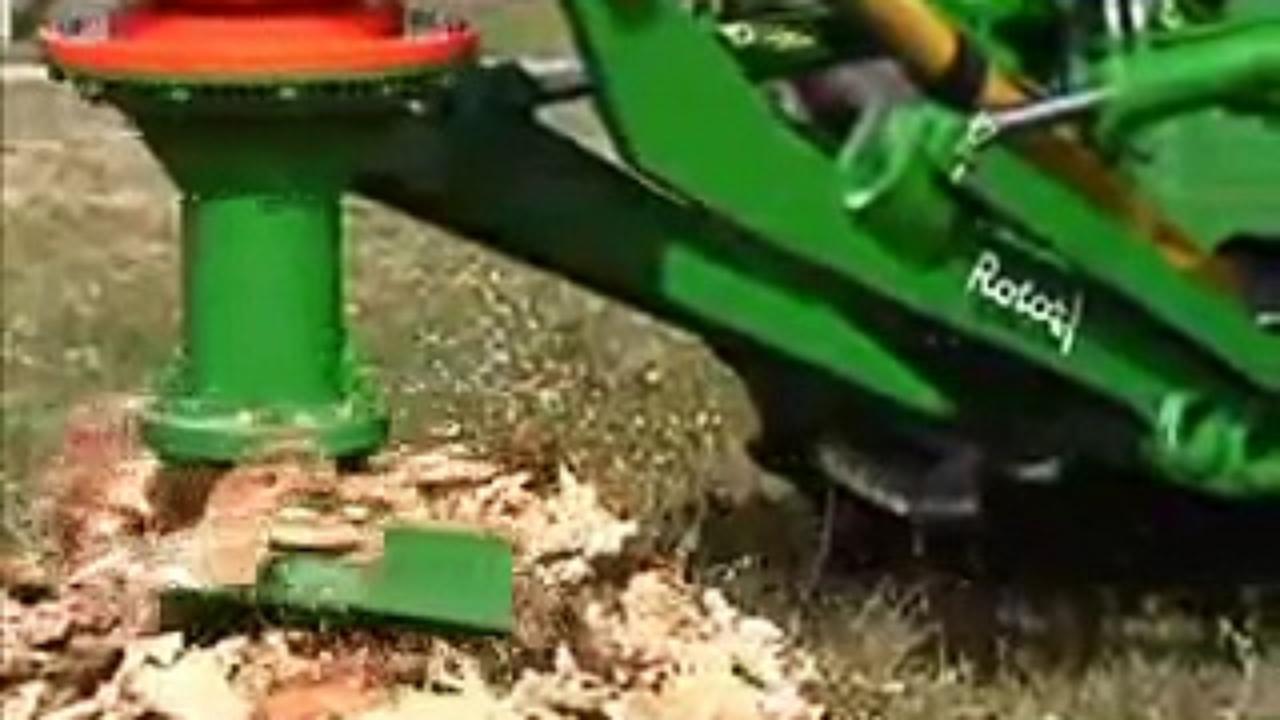 MOTHER OF ALL STUMP GRINDERS, THE JOHN DEERE 8100!
No matter how difficult it seems to cut down a big tree, the more difficult part that follows is removing of the stump that is left behind. Over the years that tree has been developing an intricate network of roots to keep it planted and feed it and it is always hard to get them to let go of the stump.
Now we bring you a devastatingly efficient machine that will be able to reduce the whole stump in woodchip in about one minute.
With the immense torque provided by the tractor, the sharp blades of the John Deere 8100 "stump-hater" (not a real name but it sure fits this machine) obliterate the stump and all that is left is a hole and some woodchip. Play the video and admit it, it's strangely pleasing to watch isn't it?