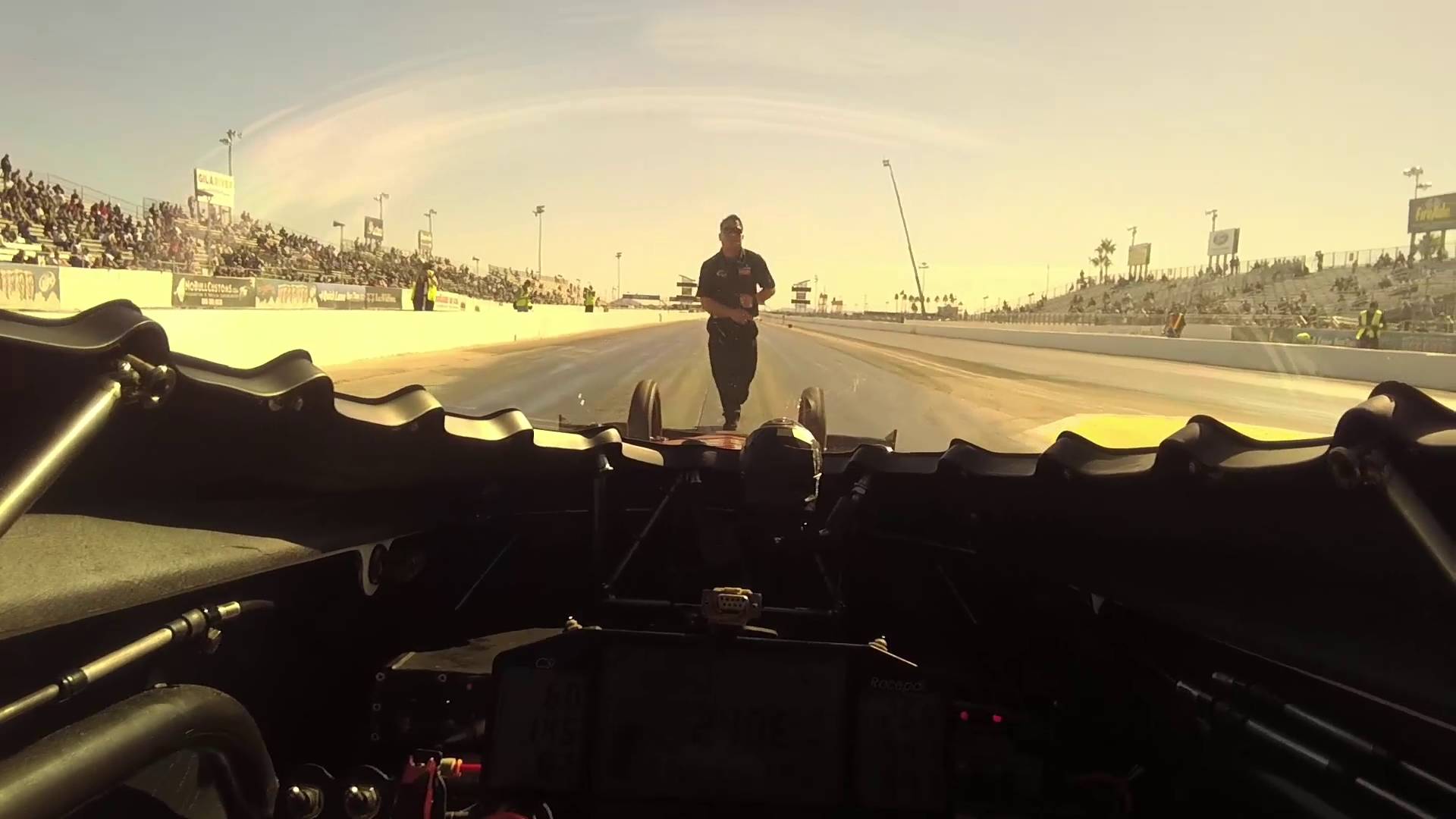 What it Looks Like to Go From 0-316 MPH in Just Under 4 Seconds!
Yeah yeah, we are sure you're Fiesta ST is really fast kid because you have an aftermarket muffler on it and we are positive those stickers on the side add horsepower, but you can step aside now because we are about to see what a real fast car is.
Ladies and Gentleman, this is a Top Fuel Dragster run of a quarter mile by the 2013 NHRA Top Fuel champion Shawn Langdon with a time of 3.77-sec, and a top speed of 316 mph at Wild Horse Pass Motorsports Park.
Before you click on the video, a word of advice to those who have never been to a drag strip, "TURN DOWN THE SPEAKERS" (no really turn them down), you might have never experienced this, but a Top Fuel Dragster which is idling at 2,500rpm (yes you must be a baddass if your idle is around 2,500rpm) is freaking loud and when he puts the hammer down, this thing may blow your speakers across the room.
Enough talk, play the video and find out firsthand how it looks reaching more than 300 mph in less than 4 seconds.