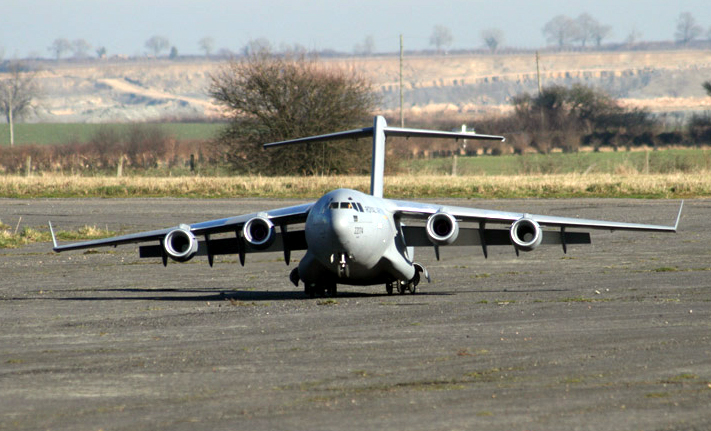 The largest RC Airplane on the planet – C-17!
You probably know about the large military transport aircraft named BOEING C-17 that completes strategic airlift missions like it transports troops or cargo all over the world. It is in a service for the United States and also many more other countries like Canada, Qatar, India, Australia and many more.
But today, you can see a video of its miniature version – RC C-17 that is the biggest Remote Control Airplane. It is so big you can very easily mistake it for a real small plane. It is all custom built, has all the needed performances and in the following video you can see the pleasure and joy this RC Airplane brings to the owners. It needs a big empty field for a runway, just like a regular airplane. Also, it needs to accelerate before flying. Check out the video to see this amazing RC C-17 that can't be controlled by everyone.