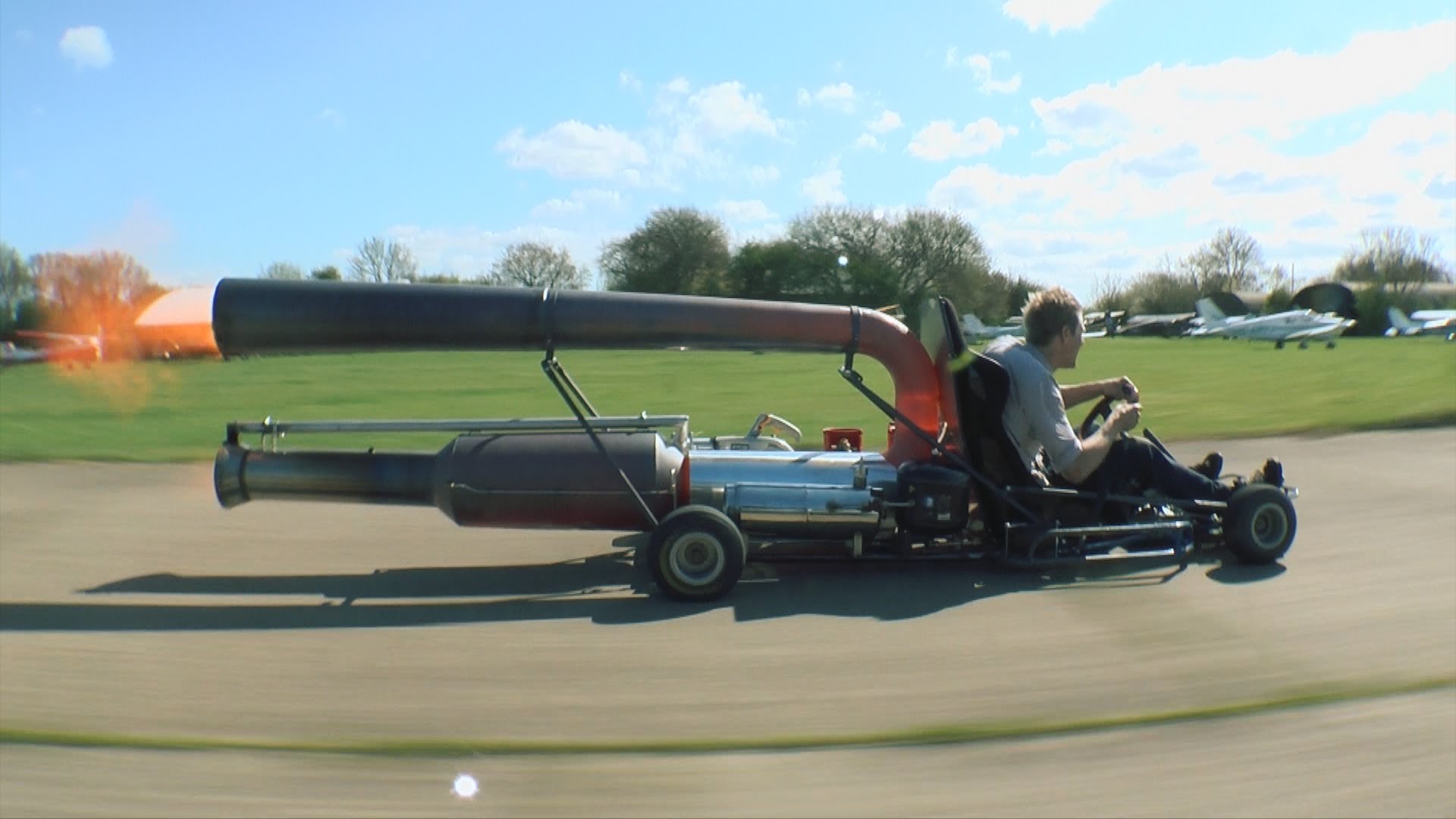 This is one really insane Jet-Kart that holds a Guinness World Record!
Here we have something special for you. Colin Furze, who is a British garage inventor, finished his latest project that was this fire spitting jet-kart! He also holds several Guinness World Records, and it includes the largest bonfire at 49.49 ft cubed on October 2006. Also, Colin built the longest motorcycle in the world in 2008 coming in at 46 ft and 3 in long. And if you are searching the man who has gone faster than anyone on the planet on a mobility scooter, you have found the man, it is Colin and he holds that record also, clocking in speed of 115.21 km/h. Check out the video
here to see his crazy jet kart!