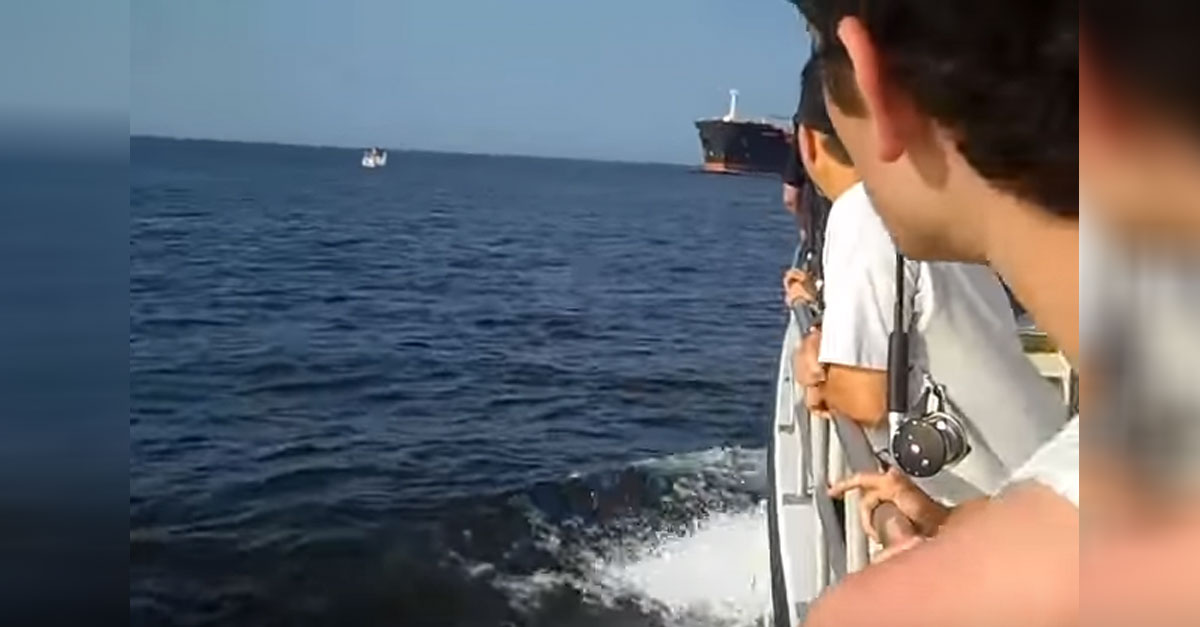 Couple in Small Boat Almost Get Crushed By HUGE Tanker!
Today we show you a video of probably the worst boat "captain" ever in recorded history. This guy decided to drop his anchor right in the middle of the shipping lane where huge tankers pass by in this case, way to close for comfort.
Since his boat is anchored he cannot get out of the way of the approaching beast and off course that tanker stops and turns, well like all tankers do just terribly since maneuverability was never even considered when they were building it. Lucky for them this was just a close call and there was another ship nearby that rushed to their help although it did little but calm them down, and yell at them, "Put your life jacket on". This is one boat ride they will not forget in their life. And besides these two I bet you don't know anybody else that can say, "Hey remember when we were almost hit by a Tanker".