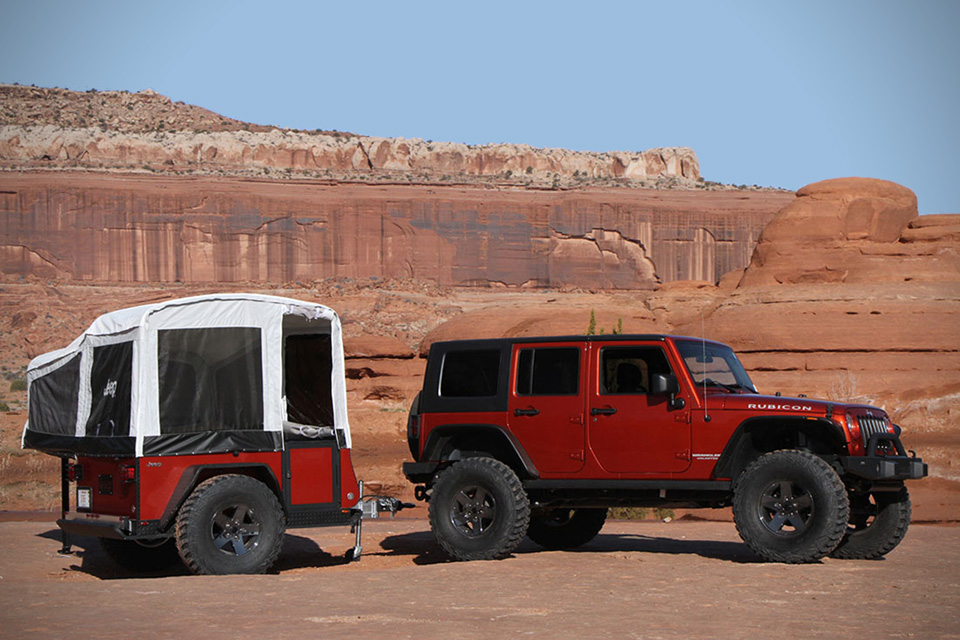 Meet the Jeep Off-Road Camper Trailers with full accommodation.
This jeep was built to conquer any and all terrain, but what about the trailer? You can see the perfect spot for camping over the horizon, but that big trailer is just not going to make the travel. The Off-Road Camper Trailers of Jeep ensure your mobile base camp can go to any place where the Wrangler can.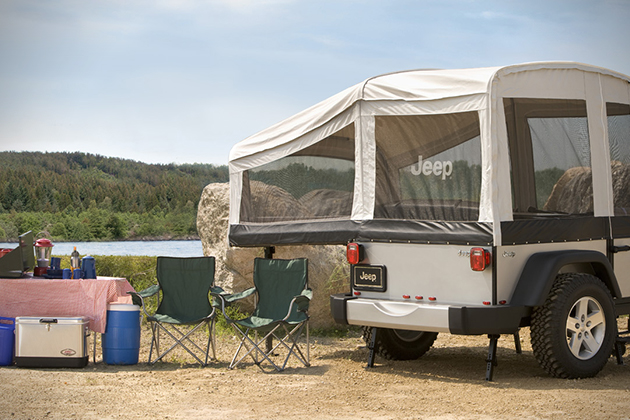 In company with the people at Mopar, these Jeep campers some in two different models. That includes the Extreme Trail Edition and the Trail Edition. The Trail Edition was purposely built for less challenging destination, and it sports a lightweight, all aluminum construction that has 12 inches of ground clearance and 32 inch tires. The Extreme Trail Edition was built for the harder reaching destination, and it sports a heavier frame that has 15 inches of ground clearance, meaty 35 inch tires and a full underbody skid plate.
The Extreme Trail Edition and the Trail Edition are equipped with 17 inch alloy wheels, queen size bed, sleeping accommodations for adults, sofa, stowable table, built-in cabinet, window screens and privacy shades. What keeps all the gadgets charged on the go, is the 110 volt power supply, and the premium canvas enclosure of Jeep helps you to stay safe from the elements.