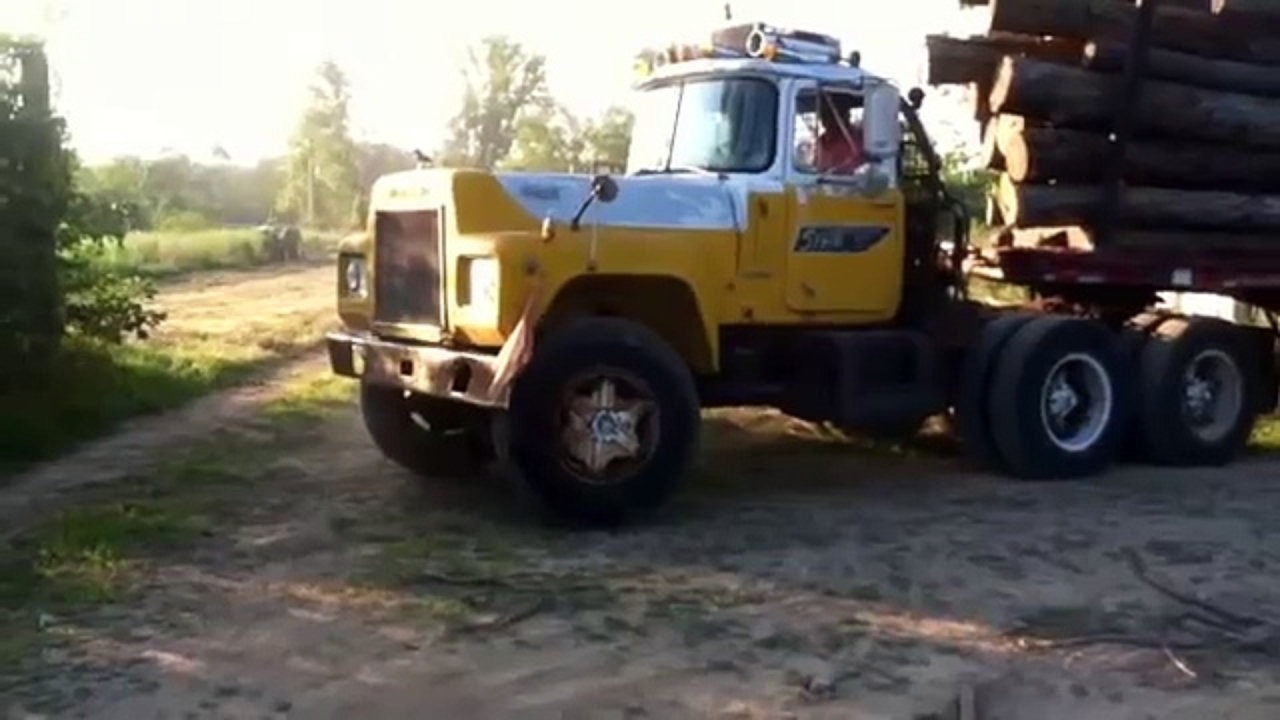 Mack Truck Does WHEELIE!
The old Mack Trucks were known around the world for their legendary toughness, and this 1972 example is sure one of those machines that helped the company establish themselves as one of the toughest trucks out there.
Although we would definitely not recommend anybody doing this, the way that V8 Detroit engine pulls itself of the ground using his own torque is something cool to see.
In fairness he is tearing that old truck apart while destroying the clutch with these stunts he is pulling while towing a huge load of wood but we are pretty sure he is not the owner so that's why he does what he does.