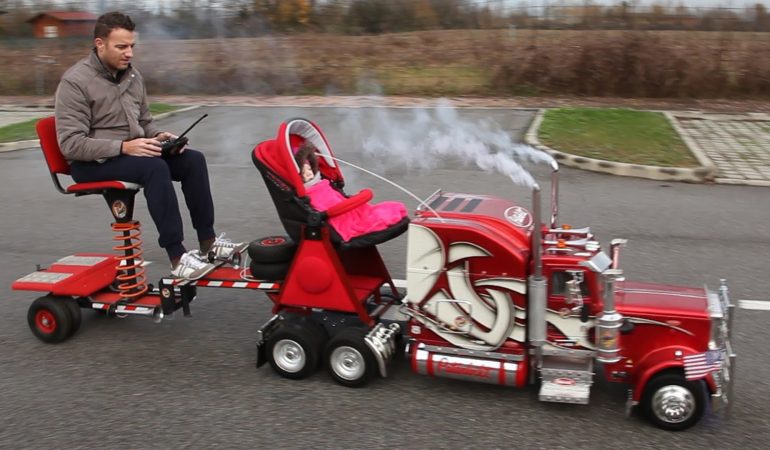 Coolest Handbuilt Peterbilt RC Stroller You Have Ever Seen!
Many have said that men don't really grow up, they toys just get bigger.
Well this video is a true testament to this statement.
In this video, we bring you an immaculate Peterbilt 395 RC truck that now has an additional duty in the family. This RC truck, is now going to be doubling as the baby stroller and also bring dad along for a ride.
And we are sure that no kid is ever going to mind being driven around in something as cool and shiny as that Peterbilt 359.
Before you start objecting the smoke coming out of those stacks, please let us explain that, this is not exhaust smoke, it is artificially generated water vapor just to make the experience look more realistic so no danger whatsoever there.
Now go ahead, play the video and checkout the attention this stroller is getting.