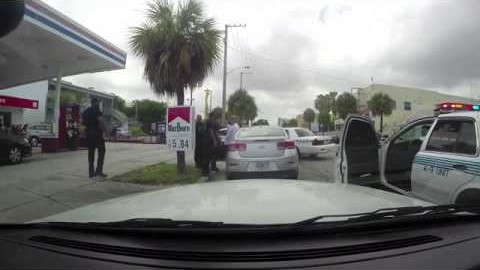 Fight between the "Black" Miami Police Officer and the "White" Lieutenant.
When you are living within society, every person has the civic duty to behave within the law, not considering how high their rank is in the police force, and that is something that got snuffed to the wayside in the time of this traffic stop.
Little did the police officer know that the driver of the silver sedan he was about to pull over was just a few ranks above him, to be exact, the internal affairs lieutenant.
It is really unbelievable what happened next in this scary situation. This fight between the "black" Miami police officer, and the "white" lieutenant was caught on a dash camera. Watch the video to see what happened, and share your opinion with us about who was right in this fight.