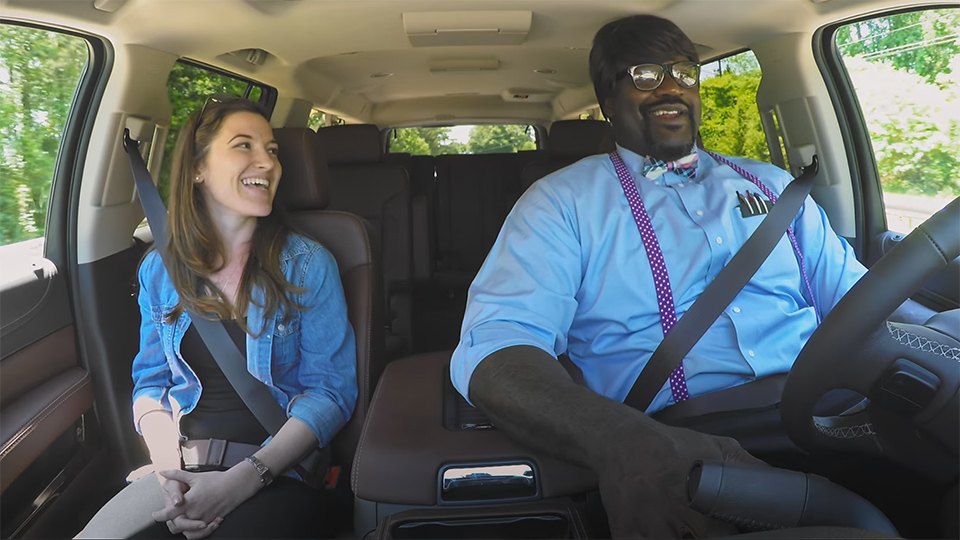 Undercover Lyft with Shaquille O'Neal
With all the new personal taxi services appearing everywhere, nowadays when you actually use them all you are thinking, is "this better not be a suicidal driver or a psycho".
Nobody ever expects a celebrity but lately more and more of them in order to promote their business use famous people, just as a publicity stunt.
This time, Lyft are using the world famous basketball player Shaquille O'Neal, and as soon as you read this the first thing that comes to mind is that nobody will miss his 7.1 frame and as soon as they get in the vehicle his disguise will be busted but guess again. Most of them have no idea that they are being chauffeured around by a real basketball legend.